The F-105 was, although having a "F" designation, developed by Republic Aircraft as a strike "fighter"/bomber.



It was a product from the Cold war, being able to carry a single nuclear bomb also. It first flew in 1955, being produced in substantial numbers later on.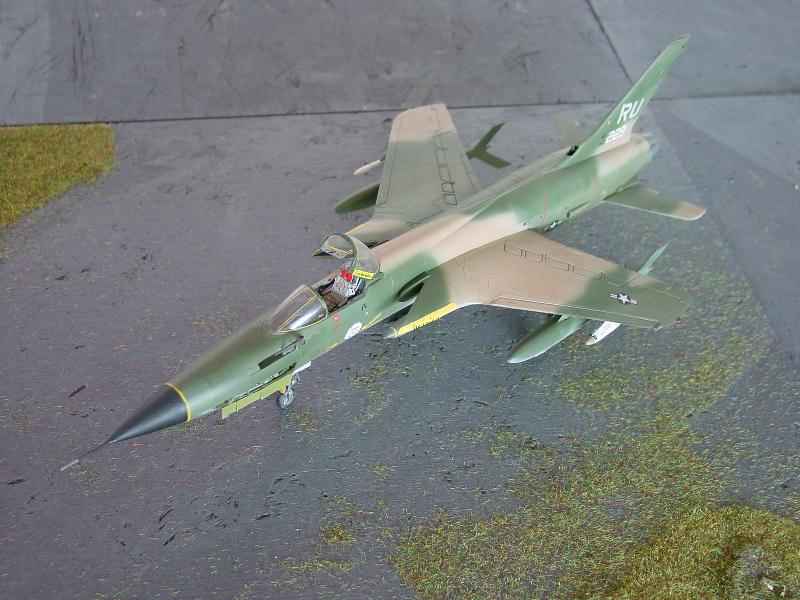 It was later on deployed in the strike role in Vietnam and was a very powerfull aircraft, loved by its pilots.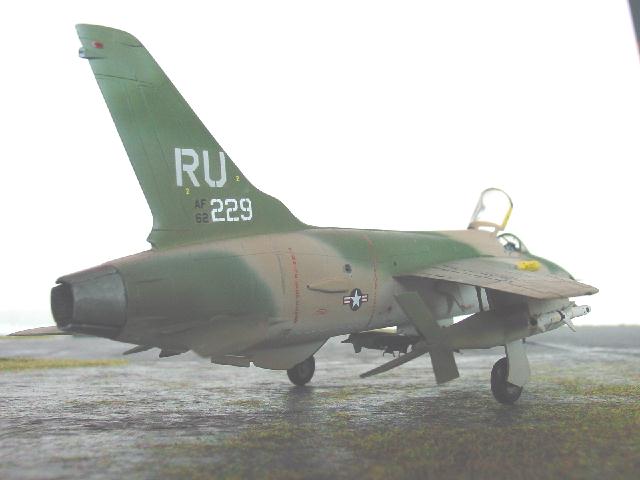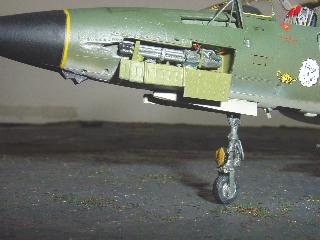 The model is from Hasegawa, kit no. js-014, being a very old kit and of rather simple design with no details.
The model can be made into a nice representation after some refining and detailling being accurate in baseline.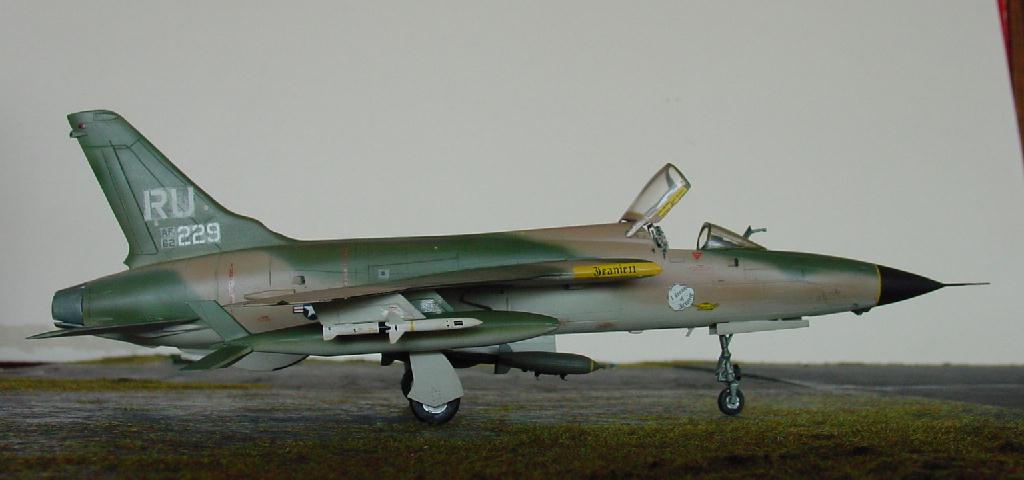 I added a new seat and cockpit, with scraps of plastic and card. The canopy was set open with a razorsaw used to cut of the windshield. The wheel bays were made and undercarriages were detailled and the gunbay opened. A refuelling probe was added from strip and tubing. Also tailhook was added and the exhaust pipe cut open to represent "feathers". Finally, I added a MER below the fuselage and a Shrike missile which came from a Hasegawa weapons set.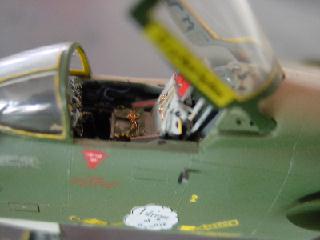 Decals came from Modeldecal set 10, representing a F-105D of 357 TFS, 355 TFW based on Takhli AFB, Thailand and deployed in Vietnam.
Camo scheme is standard USAF of the period of Fed. Std 34102, 34079, 30219, 36622.
references:
- Century Series in color, Squadron Signal, Lou Drendel
- F-105 in action, Squadron signal
- Air international, Volume 30. pages 185..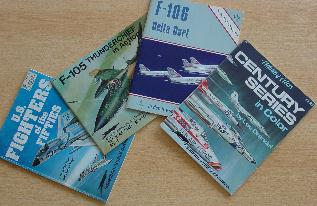 Look here for the Trumpeter F-105 kit on 1/32 scale ! and Trumpeter 1/72 F-105 kits...