The Italeri kit #157 is a basic but good model of this little jet strike aircraft from designer Ed Heinemann from Douglas. The Skyhawk was designed as a low cost small jet attack fighter to be operated from US Navy carriers.



Italeri A-4M box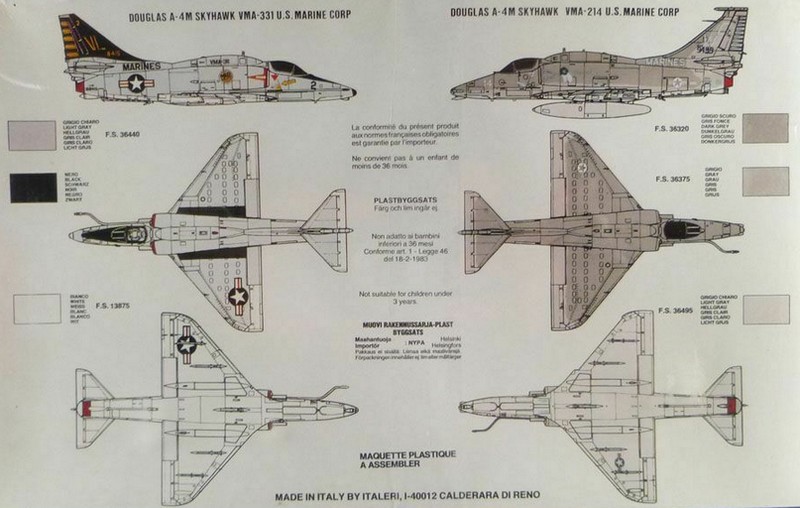 The older kits were from Airfix (which was very rudimentary), and later on Matchbox came with a much better model. In the past this model was made (see right). The older Hasegawa model was also rather simple.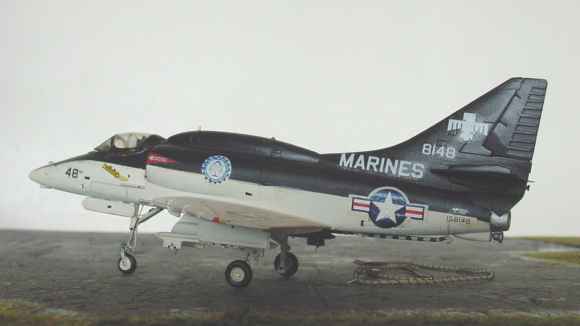 The Matchbox A-4M kit finished way back in 1985. Microscale decalsheet 72-227 had this special attractive scheme of the US Marines Naval weapons evaluation facility, Kirkland AFB, USA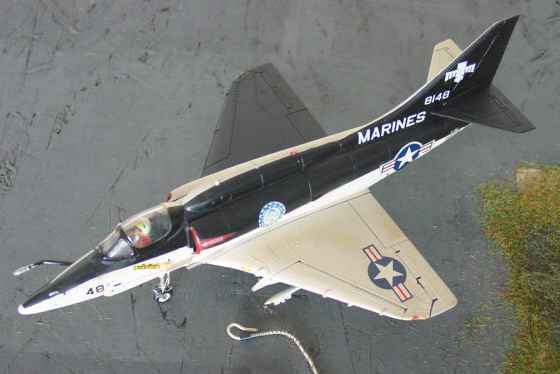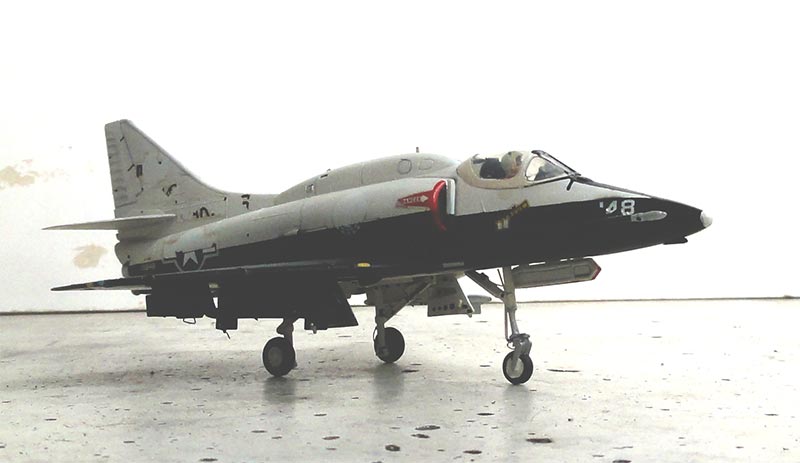 here the quite worn A-4 at a storage

Nowadays there are many better A-4 kits in 1/72 scale, such as from Fujimi and new tooling kits of Hasegawa.
The Fujimi kits will be discussed on page 2..
The Italeri kit (no. 157) is a nice compromise at low cost and can be made into a nice kit for the collection.
The kit is simple with about 35 parts, with just the basic usual parts but no extras. It will benefit from replacing the seat with a new (resin?) one and improving some details in cockpit (which is very small) and areas such as the undercarriage.
The A-4M that appeared 1970 has some smaller differences with older Skyhawk versions:
- larger stabilizer with squared off tip
- larger bubble canopy
- parachute housing at the tail
- DECM antenna on top of tail
- small fairings and bumps at nose, tail etc.
- new 1G3 seat (replacing the ESCAPAC seat) and a simple HUD (head up display)
- several internal changes (wing, engine, avionics etc)
The Italeri kit of the A-4M has most of these changes incorporated.Two decal versions are provided in the kit for US machines:
1/ black tailed VMA-331 A-4M in white/gull grey schema and
2/ overall grey VMA-214 machine.
Check out next pages to see what markings I will use.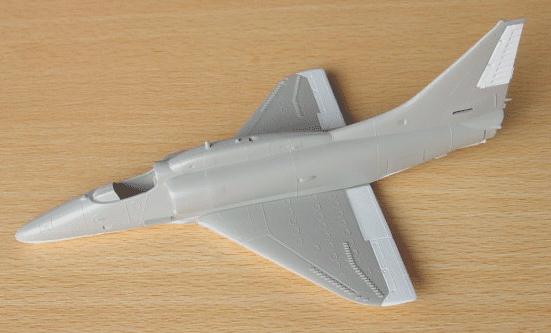 Italeri model being "in progress..." : painted in the standard (older) USN scheme of FS36440 Gull grey and lower FS36875 white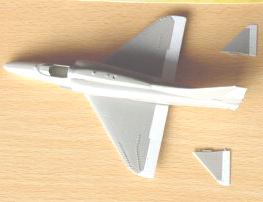 Italeri decal sheet