The B-66 Destroyer was a family member of the A-3 Skywarrior US Navy aircraft of Douglas.



B-66 was in fact almost a virtually other plane and differed externally mainly from the A-3 regarding:


- wider canopy as ejection seats were fitted (A-3 did not have them!)


- larger nose with bigger radar


- no carrier equipment (hooks, wing fold etc)


- wing with inboard trailing edge extension


- other slat and flap layout


- wing spoilers and other wing dihedral angle


- larger tires and longer bomb bay


- different J-71 engines and nacelles

The Italeri kit is simple but good and really the only kit of this variant. The 1/72 kit has a very good fit but the plastic is a little brittle. Panellines are recessed. (Kit was also released by Testors no.677 with other decals)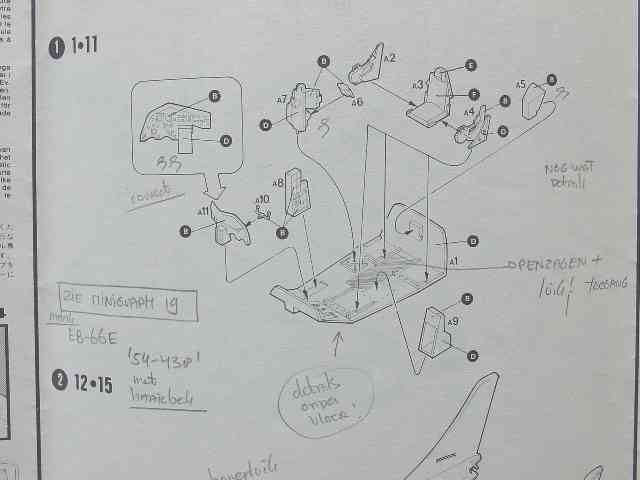 The following changes to get some more details into this model were made:
Looking at pictures it was seen that a B-66 standing at the platform has the slats and flaps extended. So it was needed to cut out all slats the the inner flaps.

To do some more detailing also one of the engine nacelle main doors was opened to reveal an engine; the engine is made scratch with some rods and sprue.

Also, the crew access ladder was opened aft of the nose bay.

Also, the hole in the cockpit floor was opened

To have something to be seen later on, also opened up one of the rear hatches above the two rear crew members.

The cockpit area was detailed with some sprue and pieces of plastic with the lower area near the hatch also being detailed with some scraps and pieces from the spares box.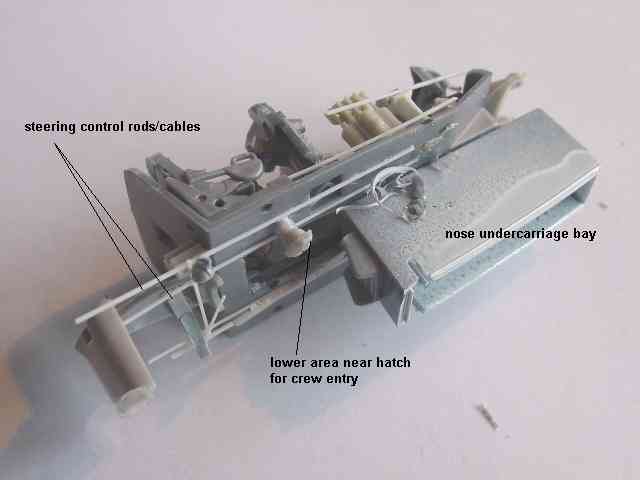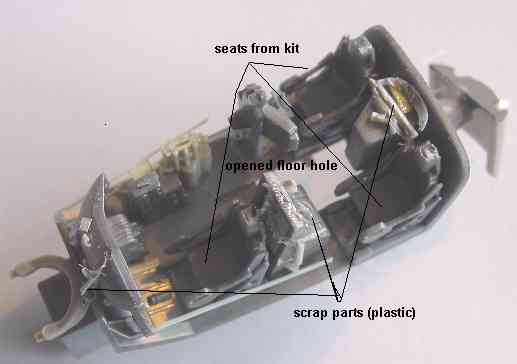 details added in cockpit area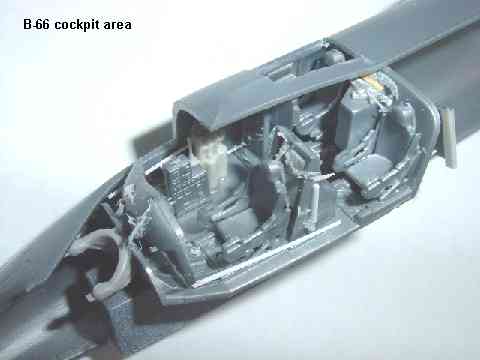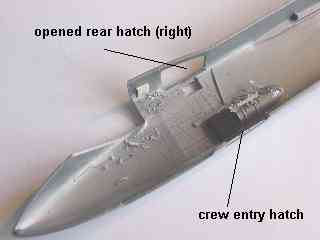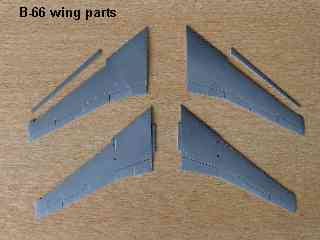 The changes are done on the main parts so the next step is to glue the main parts together in next stages.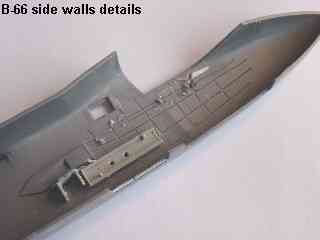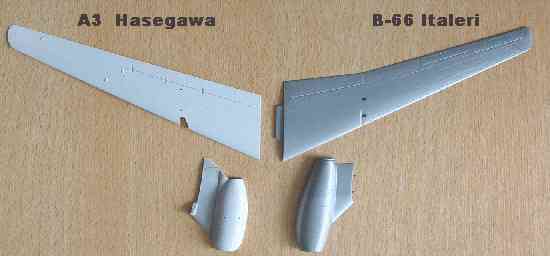 wing comparison Hasegawa A-3 and Italeri B-66 kits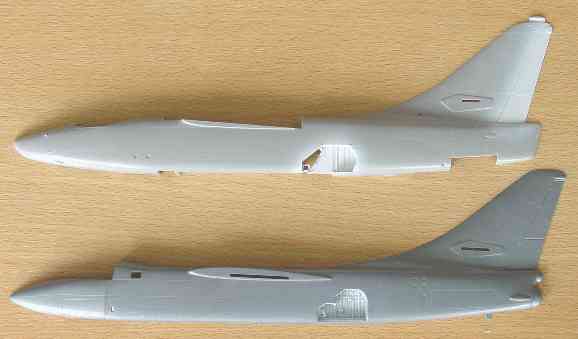 fuselage comparison, A-3 on top
All major parts assembled and masking tape put in places; ready to take first base grey coat...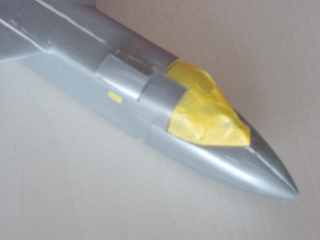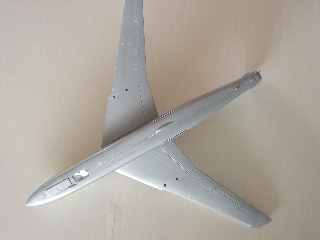 This report continues on Page 2.....


Also the Hasegawa kit of the A-3 family member was tackled.
Check the A-3 kit out here...