F-2 model in 1/32 scale
Conversion from F-16 kits
The F-2 model is almost ready.
The wingtanks and central fueltank are similar to those of the F-16, even the markings are similar (and in English). They were added as supplied in the kit.... (remember... I used the Revell kit as a starting point)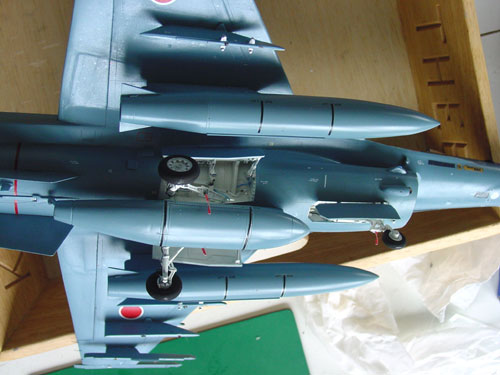 Note the special ranging pod at the lower side of the intake. There are some peculiar round markings at the LEX of F-2; these were obtained from a spare dry transfer set from Verlinden. Also note the details in front of the windscreen. Next, a semi matt finish varnish was applied for which Johnson Future varnish was used, with some Tamiya Matting agent (15%) mixed in.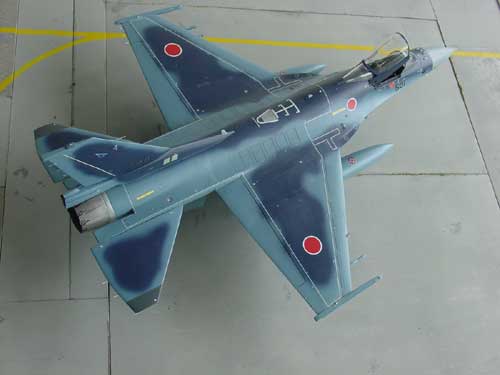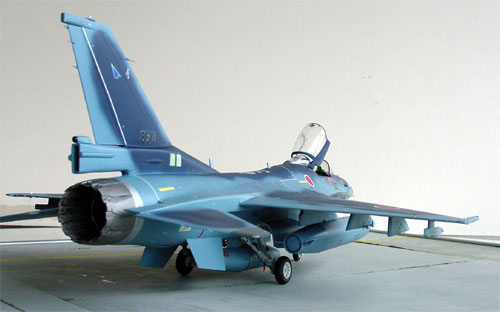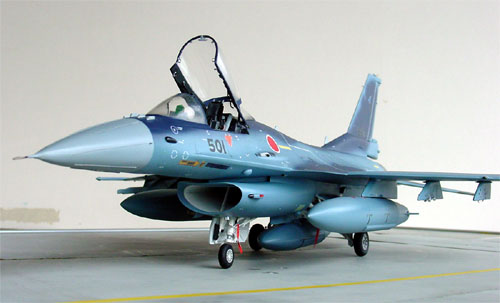 Dramatic forward view showing the "fast" lines of the F-2 Japanese fighter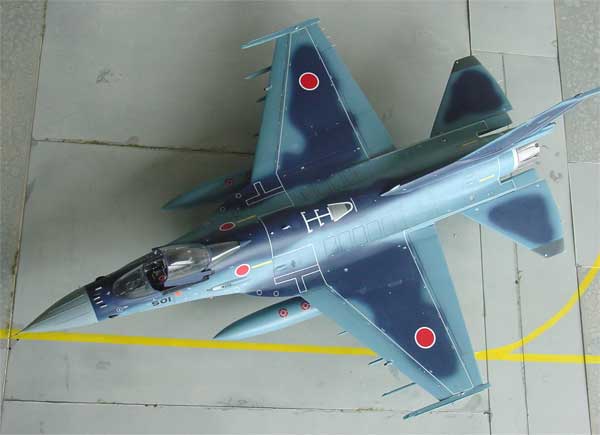 Later on, some typical Japanese stores are still to be added. I want to add the JASDF AAM-3 "Sidewinder like" AA missile and a very colourful ASM-2 "Harpoon like" missile that I saw on pictures.
The Sidewinder missile can be made by changing the fins on a normal AIM-9L Sidewinder.
The will have to be made from scratch.

---


The "Japanese" AAM-3 Sidewinder was made from an old normal US Sidewinder with new fins from card.

The ASM-2 missile was made from a spare "Harpoon" missile from a 1/32 Academy F-18 kit. A belly fairing was added with new fins.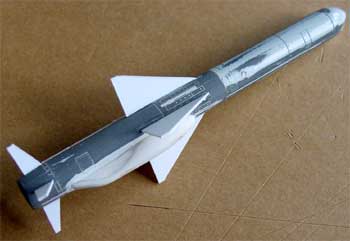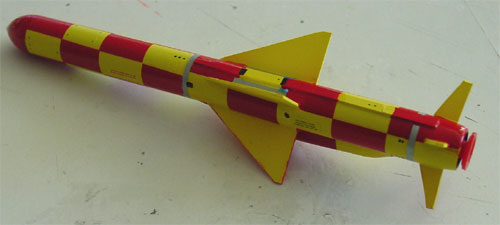 Red-yellow markings were made with spare decal.
The missiles are seen here on the F-2 installed on the pylon and wing tip.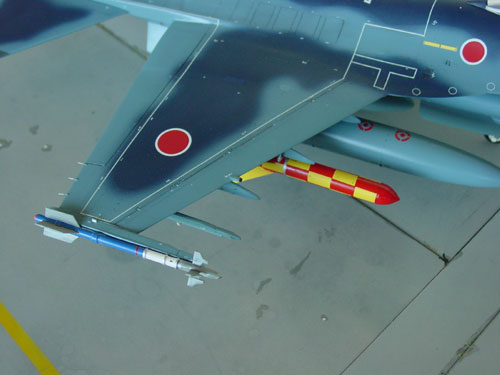 back to [page 1 ]...