F-2 model in 1/32 scale
Conversion from F-16 kits
The canopy got some internal details. It is detachable as two thin metal wires hold it in place with two small holes drilled in at the rear of the cockpit.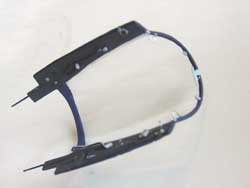 The various markings were now to be applied. As no decals exist in this scale for the particular F-2, getting decals from various sources and making some home-made decals was necessary.
- The Japanese roundels with white edges were sought after. I found the Tally Ho! set 72002 " Japanese schragermusik" having the 6 required correct diameter roundels of 16 mm and 11 mm diameter.
- The rescue markings were home made, a 1/48 sheet being scanned of a Hasegawa F-2 kit and enlarged. They were then printed on Bare Metal Foil Inktjet decal; these were brushed over with Johnson Klear.
- various F-16 were similar to the F-2 and used; they came from the used basic Revell but also Hasegawa F-16 kit decals.
- the various walkway stripes were cut using XtraDecal striping set. They are white.
- the Japanese stencilling is very small in size so "getting the desired effect" is good enough. For that purpose, the smaller white stencilling came from a rub-off Verlinden set witrh various no steps.
- the lettering and numbers came from left over decals of a 1/72 Hasegawa Orion P-3 kit.
Decals were applied using water, but also MicroScale SOL and SET to get a good surface fit.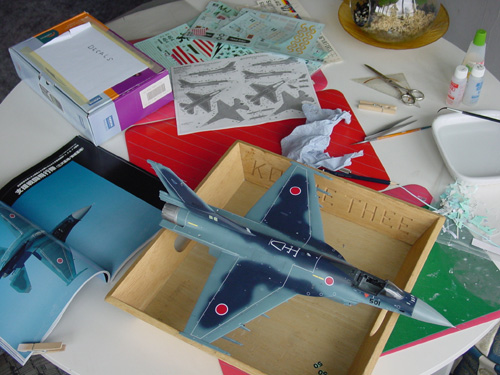 The landing gear was added. Some oil striping and weathering was applied using water based acrylic paint.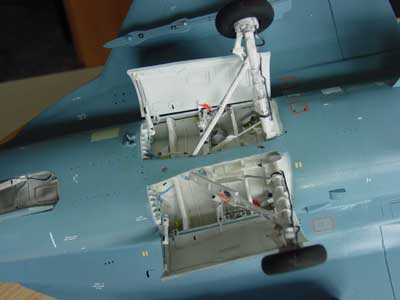 .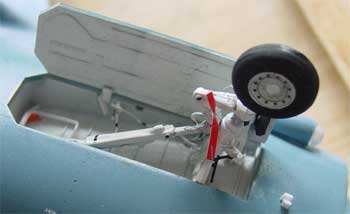 The overall F-2 model got some darkened panellines, rivetting etc ... but not exaggerated! The F-2 is very wel maintained by its crews and is a fine splendid flying aircraft!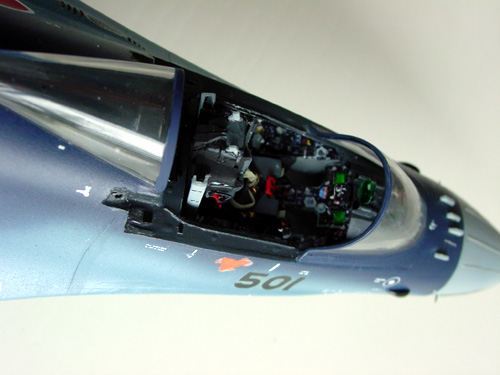 Various cockpit views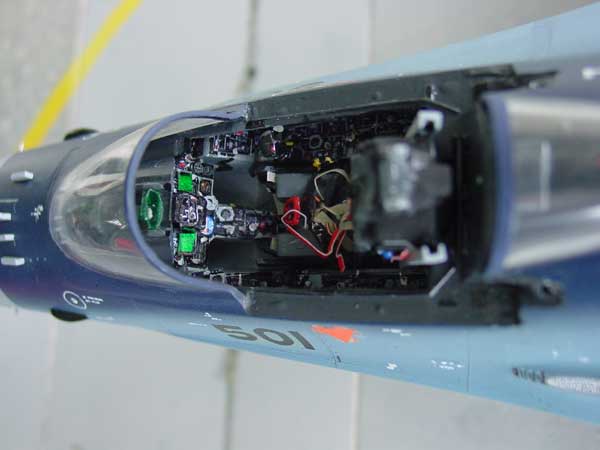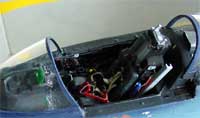 .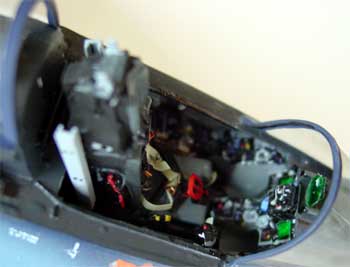 ---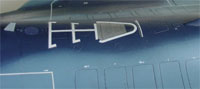 The fuel receptable... with filled in metal area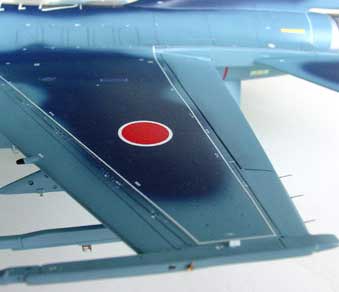 The wing tips and stabilizers got their static dischargers, made from thin metal wire. Note that they are applied of not always the lower surface!
The cockpit received now a bit more detailling with various knobs, switches and instruments. The resemblance with the F-16 is quite extra ordinary. I also added the various "remove before flight" safety warning flags. These were made from with glossy paper.
The wing pylons got some hinges obtained from spare pylons from other kits; however, stores are still to be fitted, so pylons are not ready yet.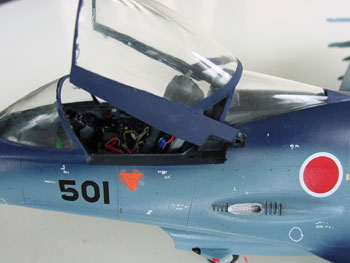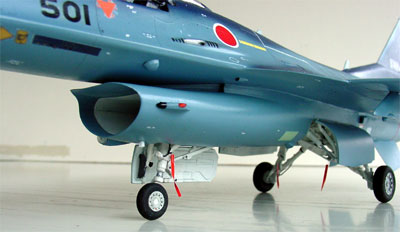 .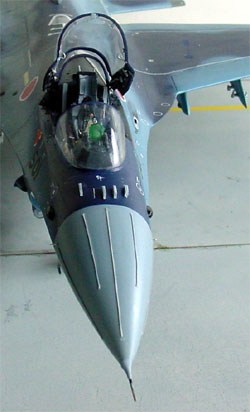 Note the static electricity discharger strips on the nose radar ; these were made from stretched sprue.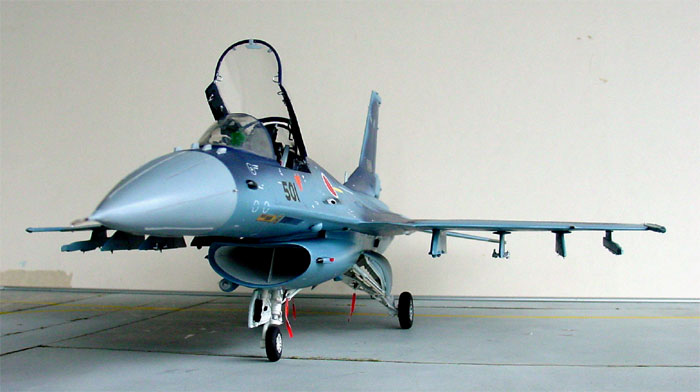 .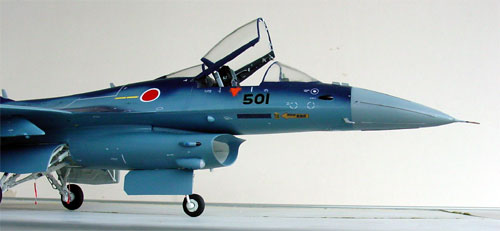 .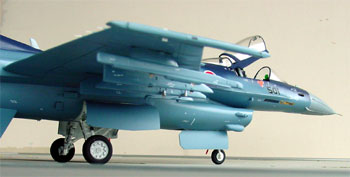 The F-2 model is itself now almost complete, but not yet ready.....
on to next [ Page 5 ]....
back to [page 1 ]...