Enjoy the next images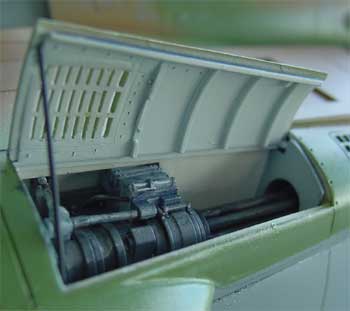 gun with opened door vents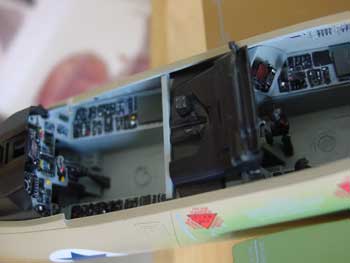 cockpit... seats not yet fitted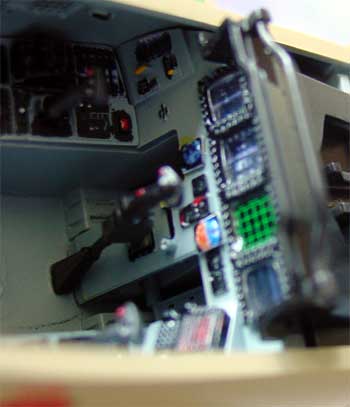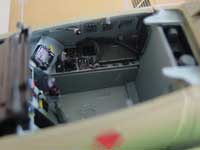 Note little knobs and handles added to side wall edges and instrument panels. The cockpit is very neat and clean... as on the real plane.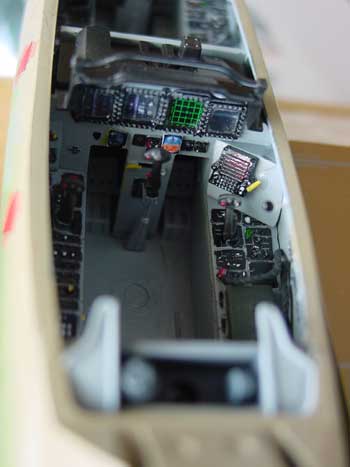 Some painting still to be done to the rear deck here.....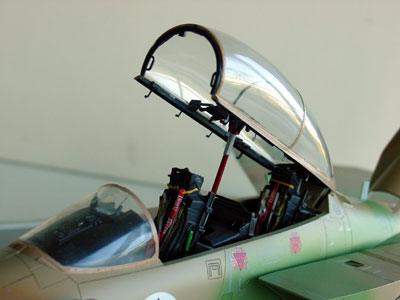 .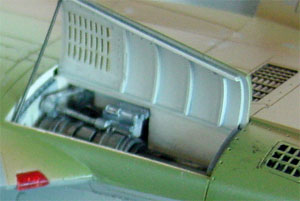 Gun bay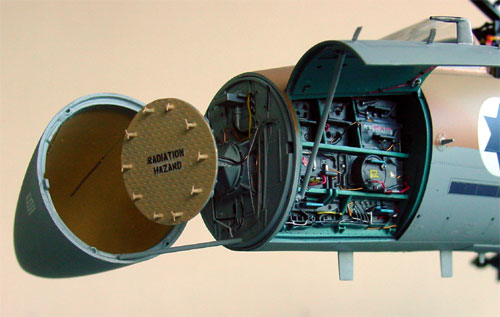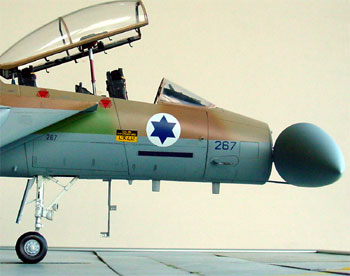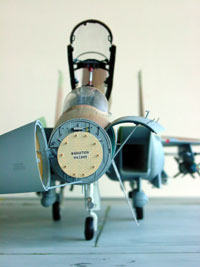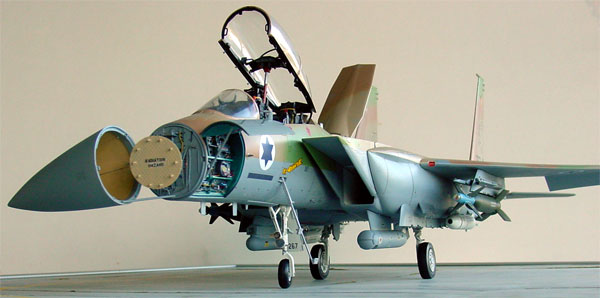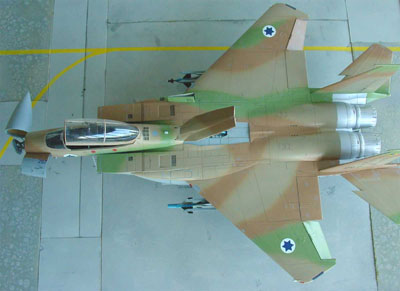 A special AA missile was made from an old US Sidewinder from the Academy F-18 kit. The Israeli "Python" misille has a different fin layout and the new fins were made from card. Also, a seeker was added from a piece of transparant plastic.
(NOTE: later on, Academy issued a 1/32 F-16 SUFA kit and these missiles are included, so may be obtained from this kit)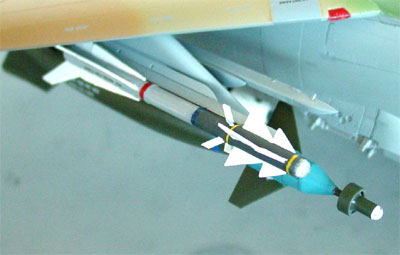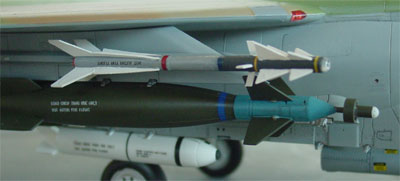 Conclusion: the Tamiya kit builds into a very nice model. It is very detailled.
It takes considerable work and has a lot of parts, so is not for the beginner. With some adjustments, a conversion in for example a F-15I can be done.
Back to F-15 Page [1]
Back to Page [ 5]...
See also the 1/72 pages...