last update June 30, 2002

Pictures of the "real thing"
Most pictures made and kindly provided by Bas Damen (c) copyright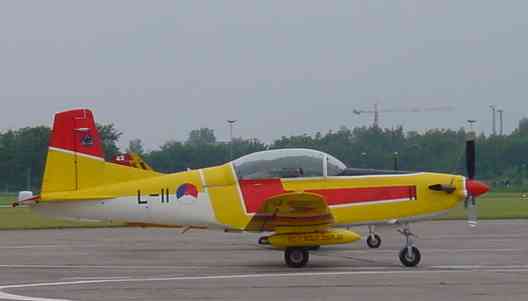 The Pilatus PC-7 is a trainer aircraft used by the Royal Netherlands AF.
The colour is glossy RAL 2013 yellow, RAL 3020 red, RAL 9010 white. Nowadays, the planes are Gloss Black.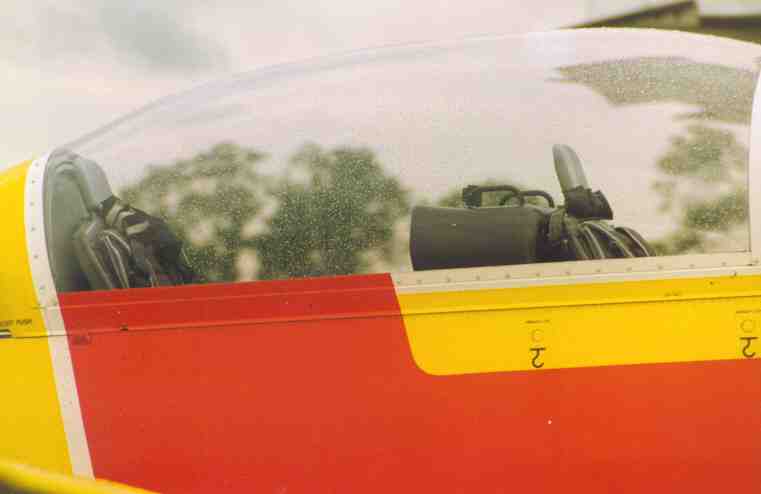 .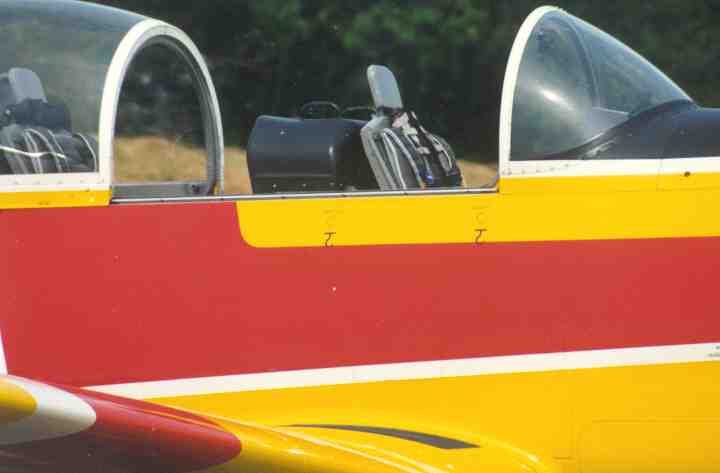 .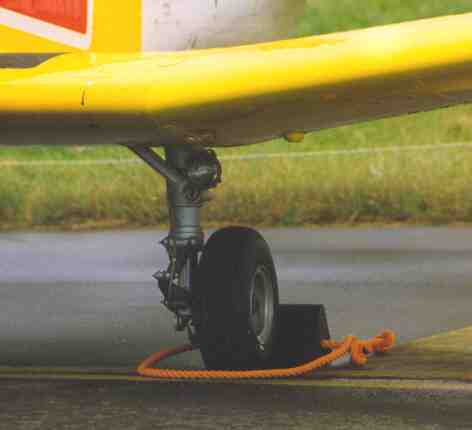 .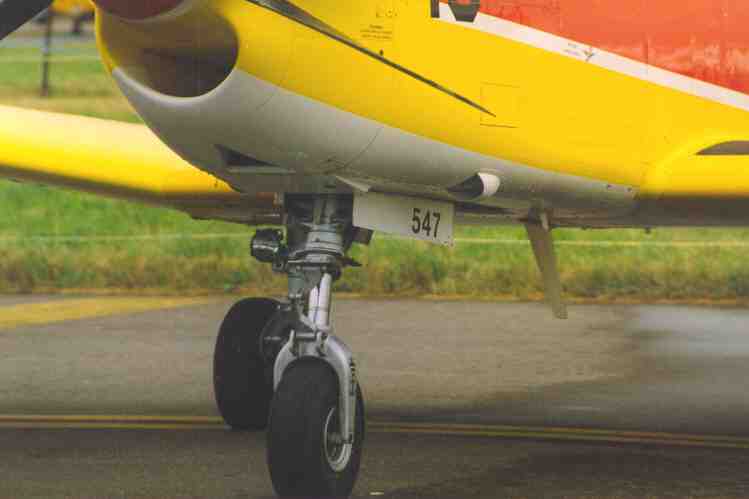 .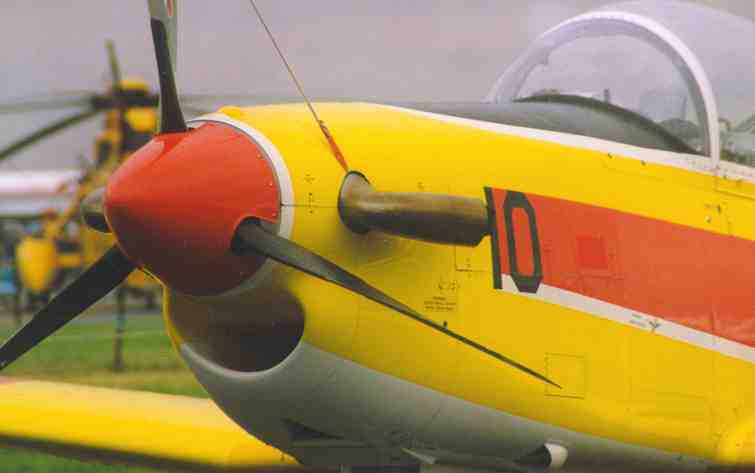 .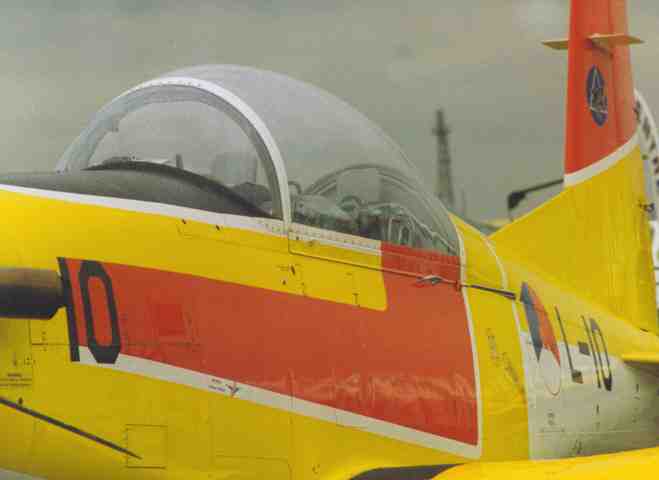 .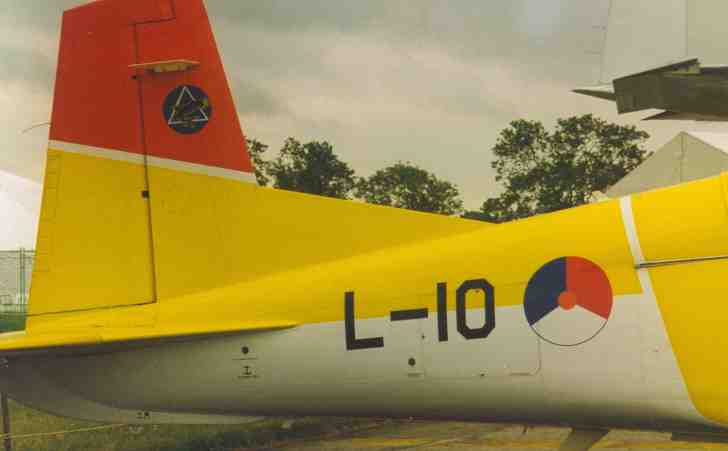 .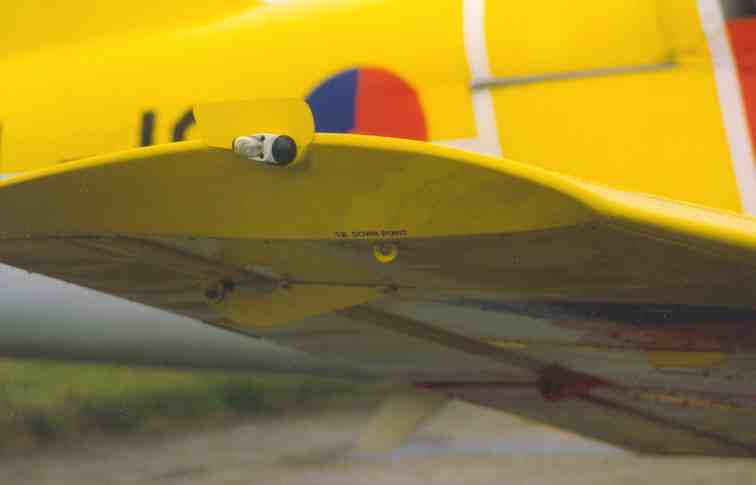 .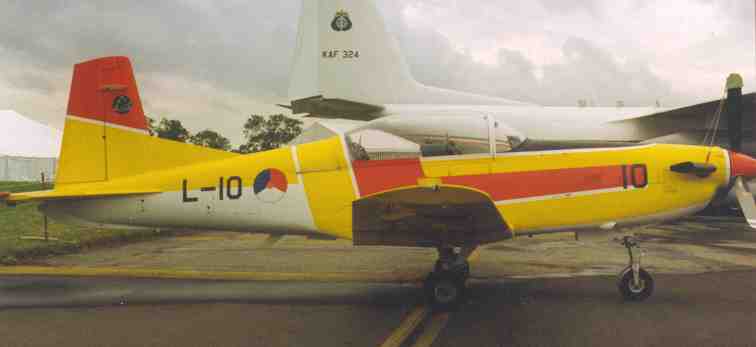 .
---
Scale models
The best model in 1/72 is of AeroClub.
---
Back to aircraft pictures...
| | |
| --- | --- |
| | All information is provided "as is" and in good faith. Links and information to other sites courtesy the relevant authors. Links to this site can be made without reservation, however all real aircraft pictures material copyright by Meindert "Designer" and Bas Damen. Material may not be copied without mentioning the source! |
(c) Copyright "designer"/ All rights reserved/ Amsterdam The Netherlands.