Gulfstream G-IV
C-20 RNethAF
last update June 17, 2007

Pictures of the "real thing"
Pictures by Bas Damen and Meindert de Vreeze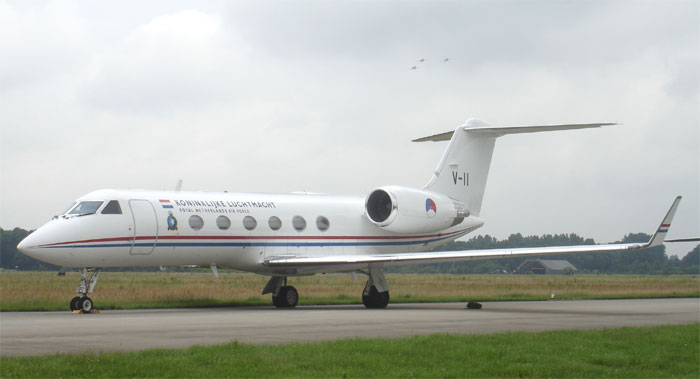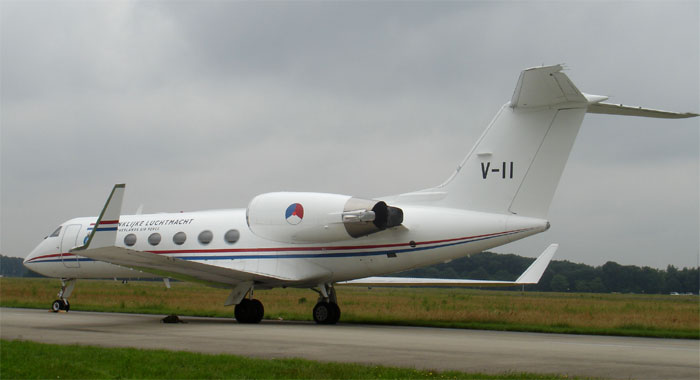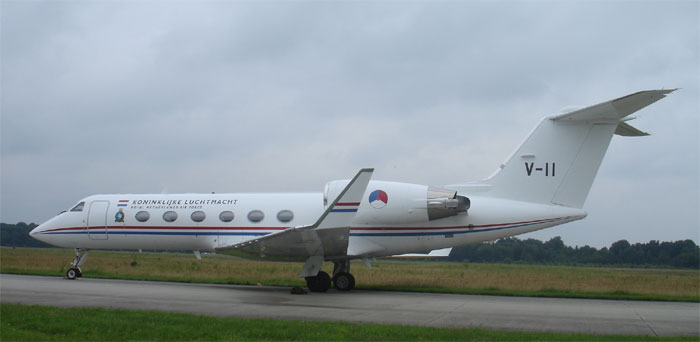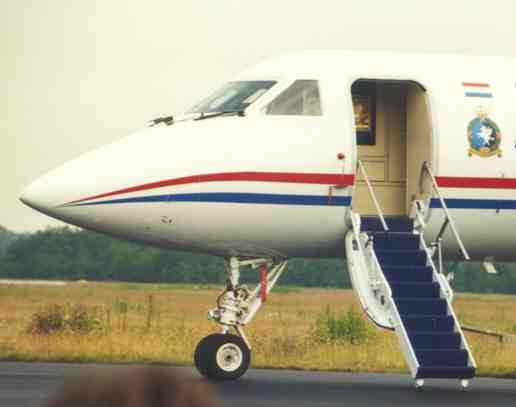 A single Grumman Gulfstream G-IV is in service with the RNethAF as VIP transport.
For modellers, some basic pictures are provided.
The plane is glossy white, with 334 squadron badge.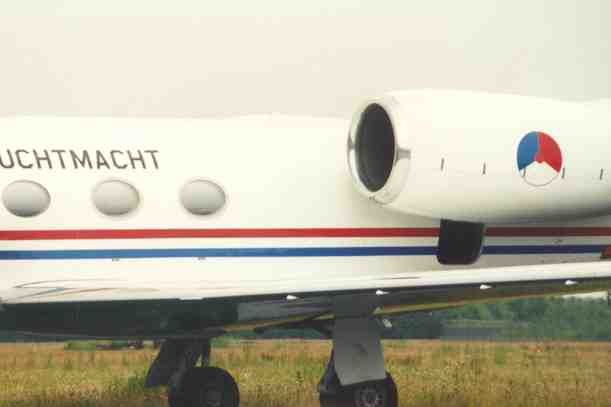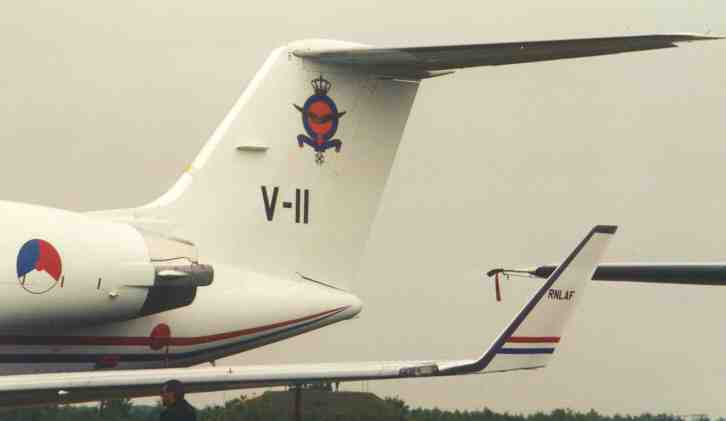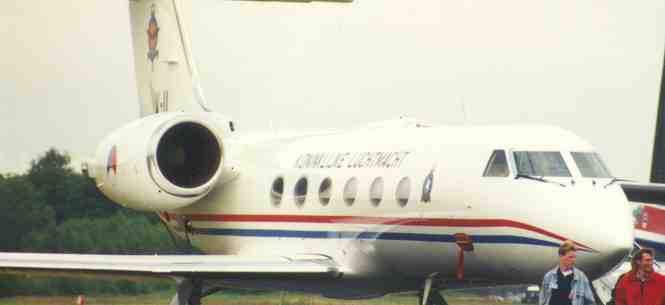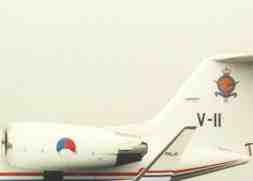 ---
Scale models
The best model is the offering in 1/72 by
Welsh
vacuform with some resin parts included.
The
Broplan kit v
acuform can also be used although its fuselage comes in 4 halves.
---
Back to real aircraft pictures.....

Optimized for large viewi and fast loading.
Pictures are usually smaller than 30 KB and still large to view details. This symbol depicts a picture being at the hyperlink.
All information is provided "as is" and in good faith. Links and information to other sites courtesy the relevant authors. Links to this site can be made without reservation, however all real aircraft pictures material copyright by Meindert "Designer" and Bas Damen. Material may not be copied without mentioning the source!
(c) Copyright "designer"/ All rights reserved/ Amsterdam The Netherlands.