Decalling
The Revell decals are OK, but the white areas are not fully white. Aplly the decals over a good gloss surface! This was done with a coat of Johnson Kleer. I also always apply Kleer to the rear of each of the separated soaked decal. This will prevent "silvering", the tiny annoing air bubbles.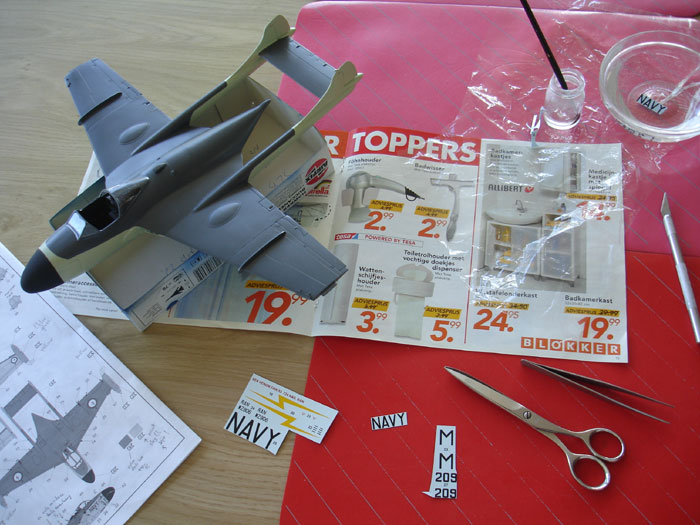 The armament was picked from the kit with rockets; I had to fill some sinkmarks in them. The rockets look all right.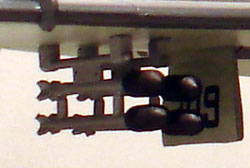 Here a view of the thin piece of card to suggest the trailing edge flap that protrudes from the tailboom.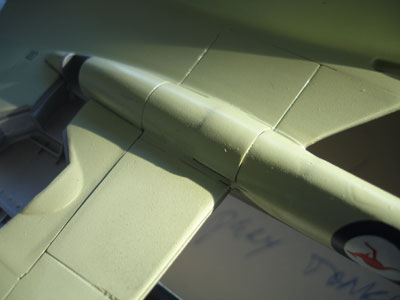 OK, almost done now with this model...

.
A look inside the cockpit...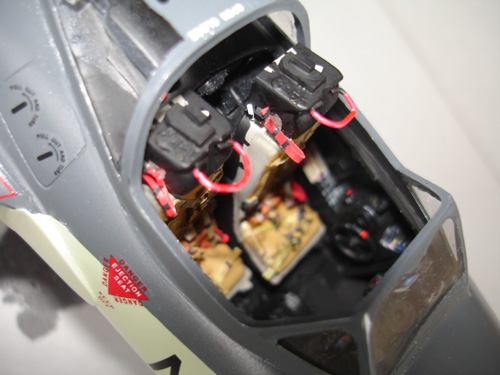 The canopy was fixed in position and a screen wiper added....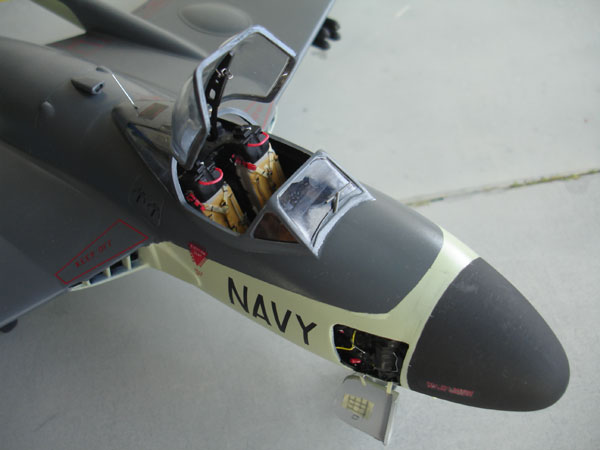 The Sea Venom was decalled. After cleaning up any residue from decal liquids, the model got a coat of Johnson Future gloss with the airbrush. I also added a little black "smoke" at the gunports and rear engine area with the airbrush. This improves realism.

And that completes the Sea Venom model.......

Closer view of the opened up avionics bay hatch. I think this is not hinged to the airframe. I simple hanged it to a couple of ropes made from tape.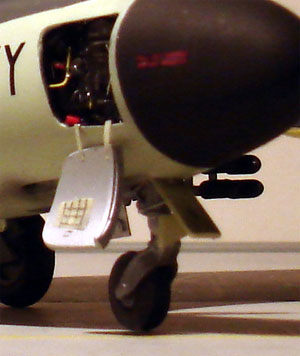 You can see also the added black smoke at the gunports...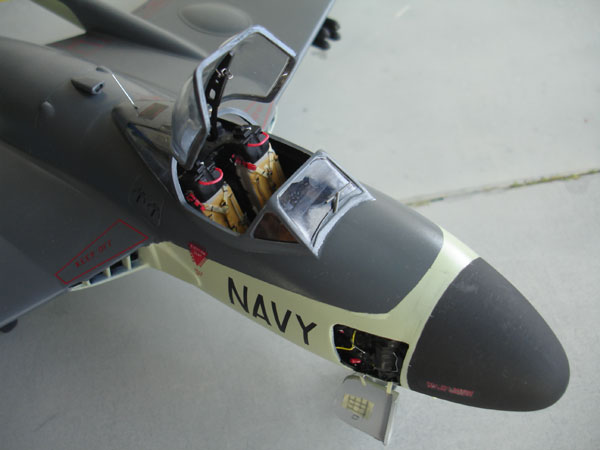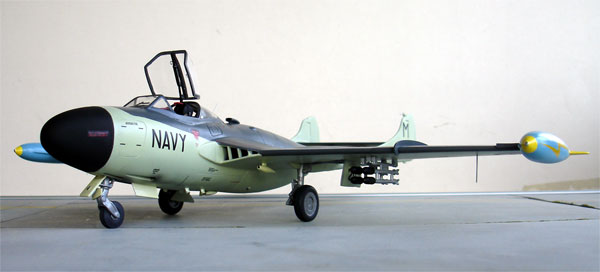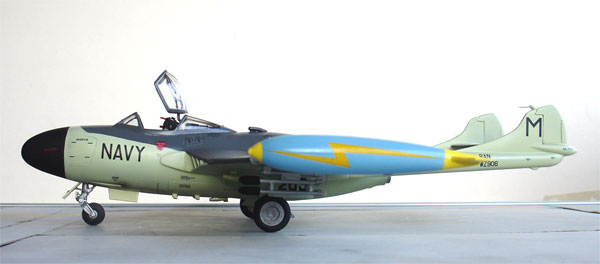 A nice Australian Sea Venom of the RAN of 724 NAS in the collection.