XV-22

The Bell XV-22 Osprey was a design to get a VTOL aircraft capable of high horizontal speeds by using a rotating large propeller/rotor. The XV-22 first flew in 1989 and although being a good design in itself, it has suffered a lot of teething problems. The V-22 is nowadays finally being deployed by US armed forces after lots and lots of problems....


The model in 1/72 is from Italeri. It has been made as the "prototype", with white finish with dayglow panels. I opened the entrance door and made the striping and decals myself.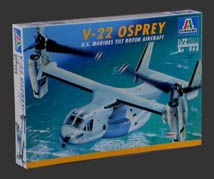 Two models were made many years ago. First model represents the XV-22 Prototype: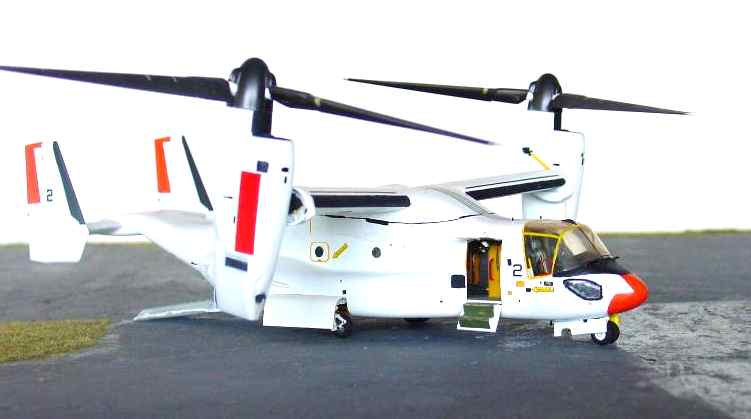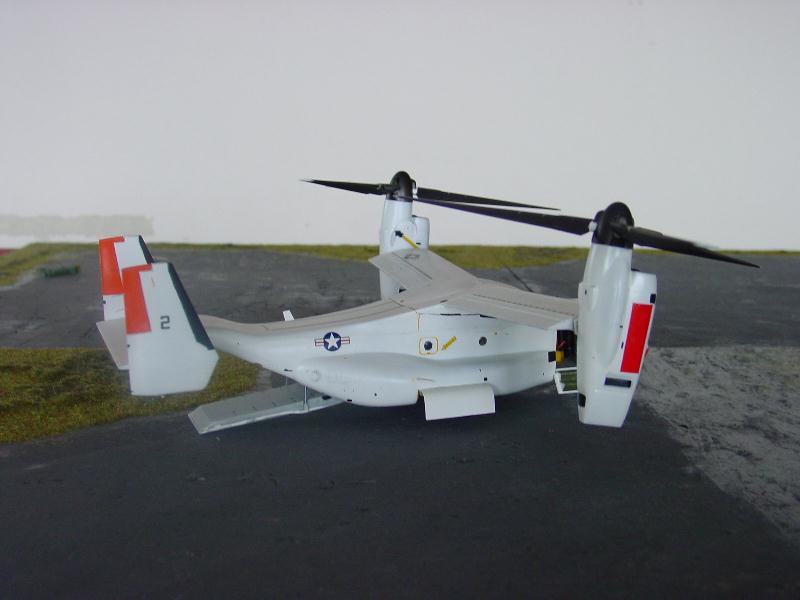 All markings were home made using spare decals and painting.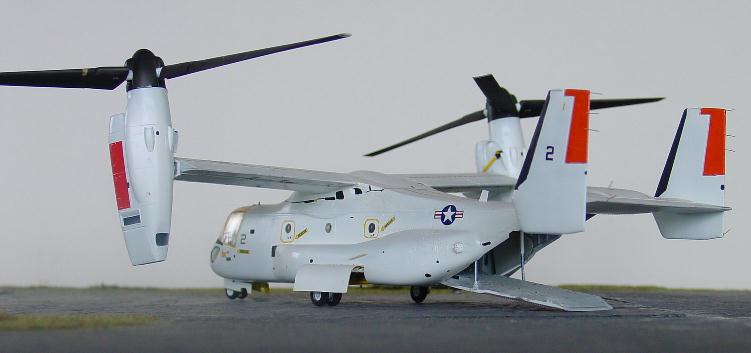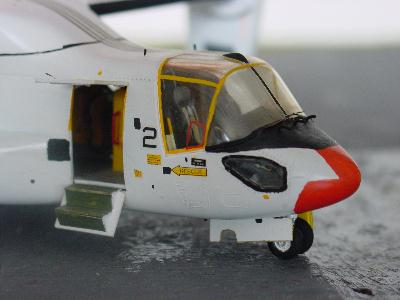 Detailing was done by adding an interior and static dischargers. The cabin door was also opened up behind the cockpit.


Another model was also made using the other Italeri kit scheme, but....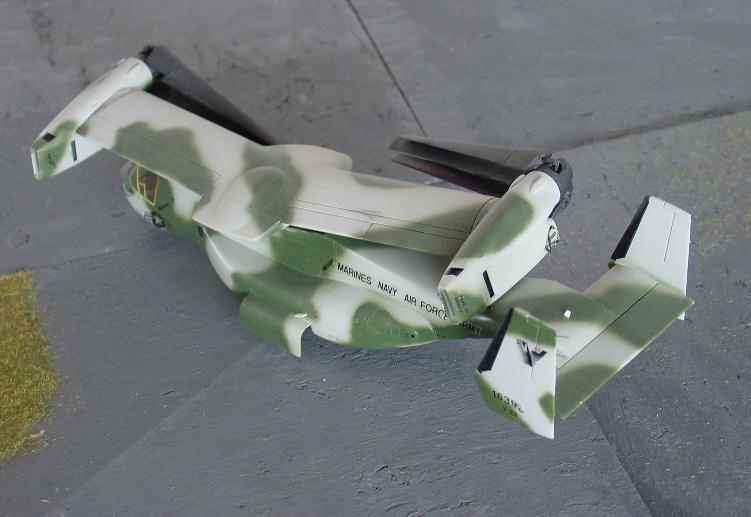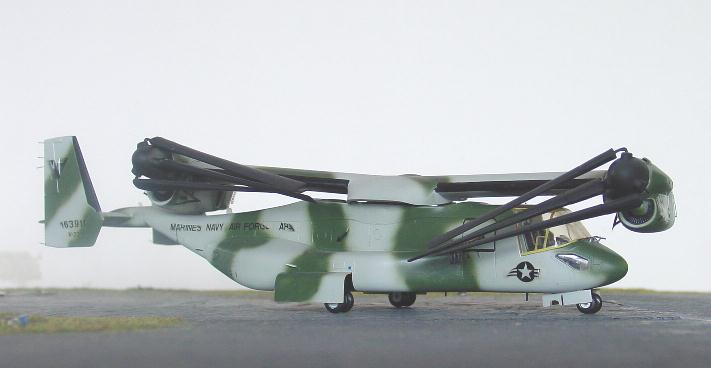 (note... decals have a problem here... will be corrected... so another lesson: always apply enough covering coat!)
I also made a second kit, with an "assumed" Marines Osprey with folded rotors. Unfortunately I made an error with the exact location of the rotorblade hinges, but the picture is shown anyway. Important remains to study real pictures of any model that you make, as I based the model on a "later proved to be inaccurate" drawing!
A couple of Ospreys are now in the collection, strange planes!