Condor has also issued kits in 1/72 scale of the MiG-21. Probably they were originally from "Eastern Express" dated from the year 2003.

I had 2 kits for the SMT kit #7214. And a single kit #72005 ? for the MiG-21R which has an additional sprue for the lower reconnaissance "Type R" looking pod to be carried below the fuselage and it has also the wing tip SPO-3 antenna pods in this sprue.

Otherwise the parts are similar with about 50 parts in these very basic kits. But there are a few panel lines and these are finely engraved.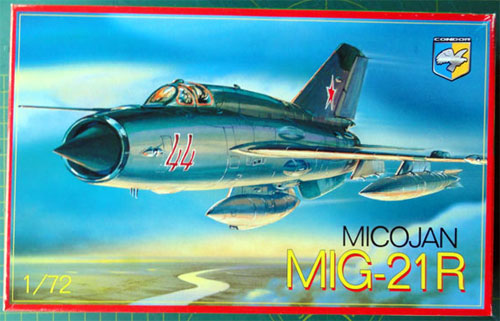 .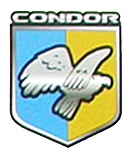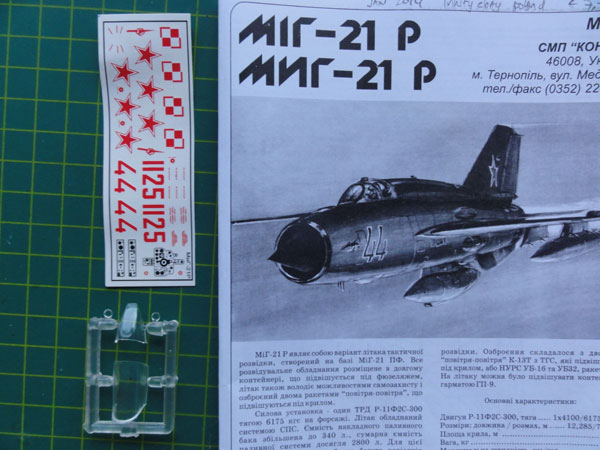 .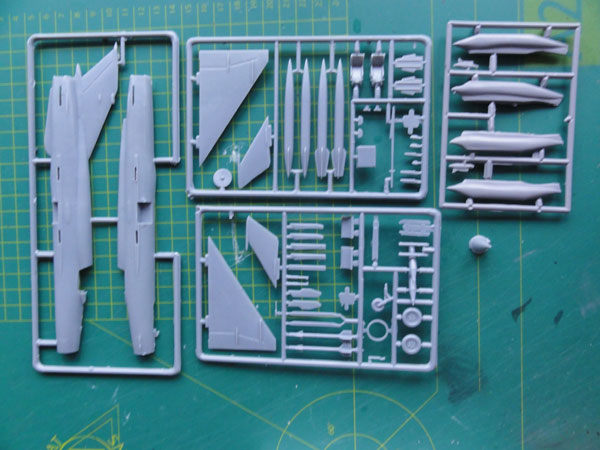 On the right the extra sprue with the recon pod is seen and wing tip pods. Decals in the R kit are for a Soviet or Polish aircraft.
This is the very similar SMT box with no. 7214 which probably originates from the year 2008 from "Eastern Express":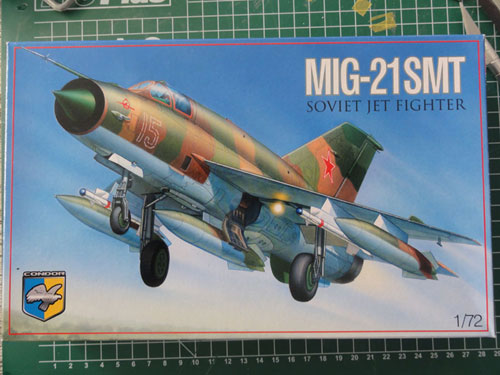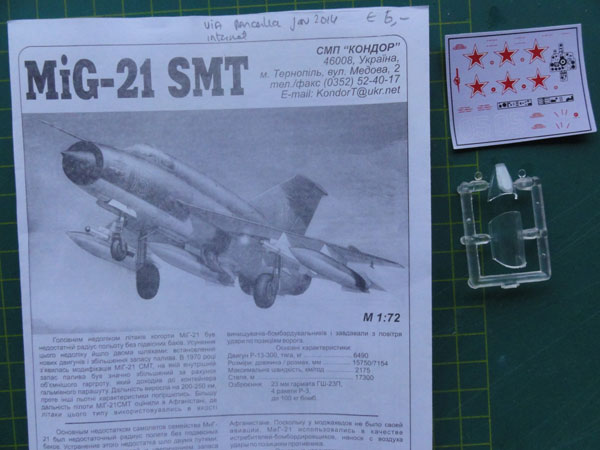 .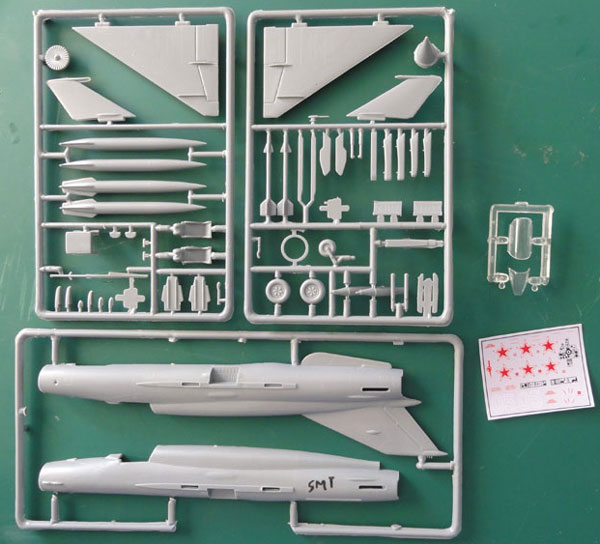 Only a single Soviet decal set is provided in this SMT kit and it's quality looks not good.


OK, let us start building the three Condor models........
In the Condor kits, the ejection seat is better replaced if you have. There is no real depth in the jet pipe, a pipe was made using thick aluminium foil wrapped up in a tube. I also opened up the nose gear wheel bay a bit.
I finished the MiG-21R as a Cuban Air Force aircraft with photos found on internet. I airbrushed the following acryllic colours:
Green : Gunze Sangyo 303
Blue: a mix of Gunze Sangyo H25 blue with a bit white mixed in.
Light grey: Gunze Sangyo H324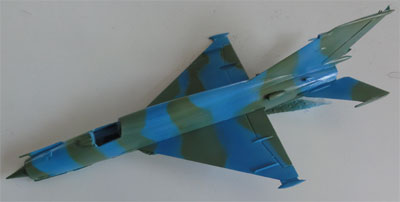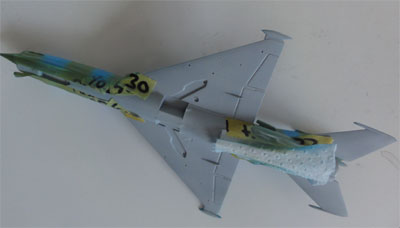 Cuban roundels were retrieved from AZTEC decal set 72049 and the nose code "125" found in the spare decal box. The tail rudder fin flash was on Tally Ho set #956 for the MiG-19 and trimmed to fit.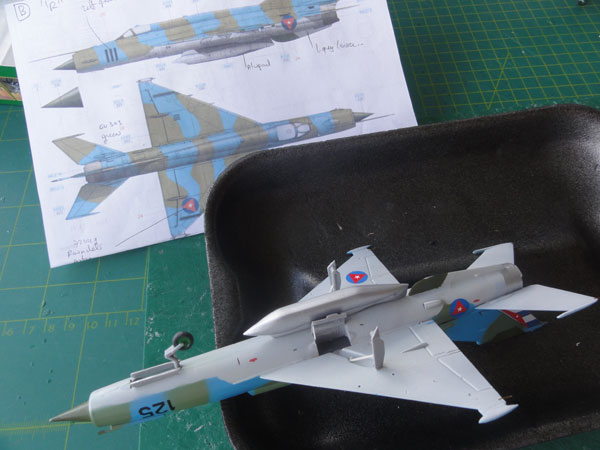 Note that the wing tip antenna pods were also fitted. The model finish was made "as in well pristine" conditions as they are well maintained in Cuba.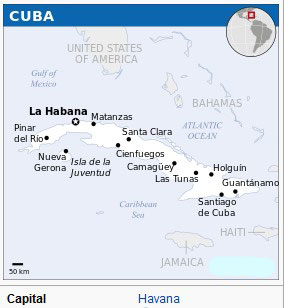 ,..


Several MiG aircraft were supplied despite the tensions with very nearby United States continent. As Cuba became a socialist country under Fidel Castro, as early as 191, in the Soviet Union training began of a MiG-21 F13 wing. Mid 1962 the aircraft were set in crates and these arrived in Cuba end September 1962 in utmost secrecy. This was the F13 version and the first aircraft flew on the island at the end of September 1962 and based at san Antonio, Santa Clara and Camaguey. The Cuban missiles crisis started just a month later October 22, 1962 that nearly became a World Nuclear War. After the crisis, starting 1963 officially not earlier than August 1963 the MiG-21 F13 was introduced at the Cuban FAR ("Fuerza Aérea Revolucionaria"). Later additional versions of MiG-21 were delivered including the PFM in 1966, MF in 1968, bis in 1976, R and UM trainers were delivered, a total of about 270 MiG-21 aircraft. They formed the back bone of the Cuban air force for many years. They were also based at San Antonio de los Banos air base, south east of La Habana capital. Only much later, MiG-29 "Fulcrum" aircraft were delivered.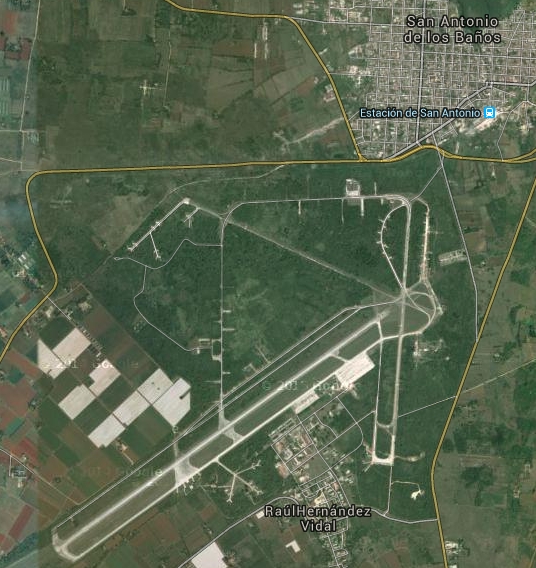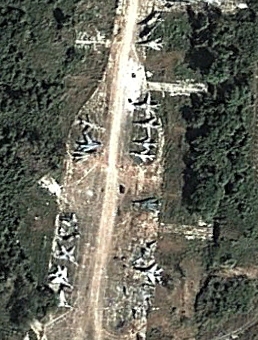 Los Banos with right a detail with what looks like MiG-21, MiG-27 and MiG-29 aircraft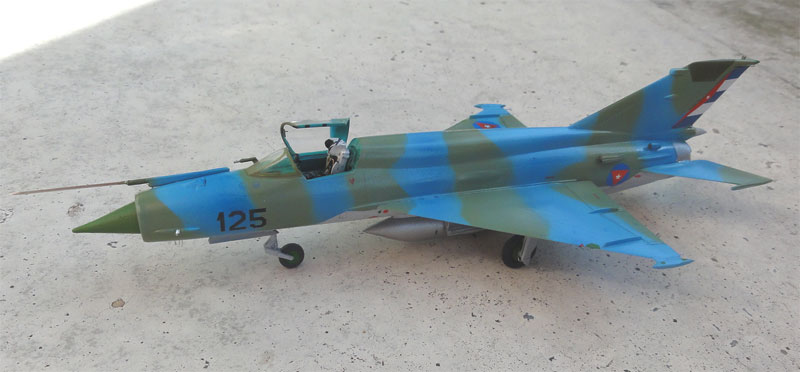 MiG-21R of the Cuban Air Force or "Defensa Anti-Area y Fuerza aerea Revolucionaria" , coded "125"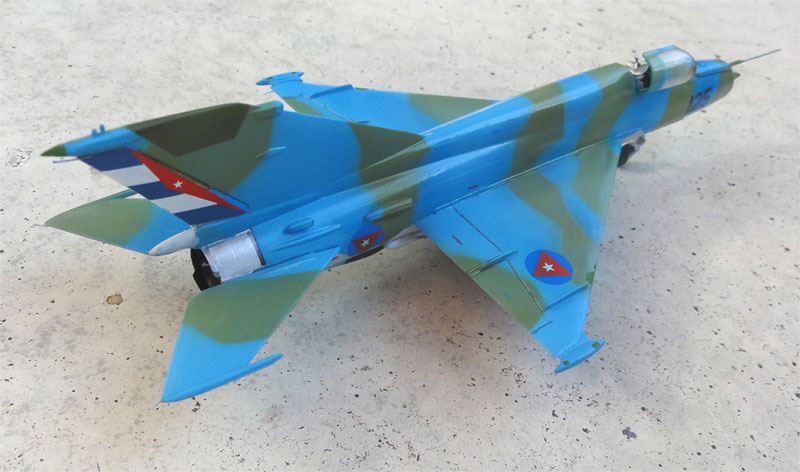 .