Not only has Hobbyboss a single seater MiG-15 but also a two seater UTI...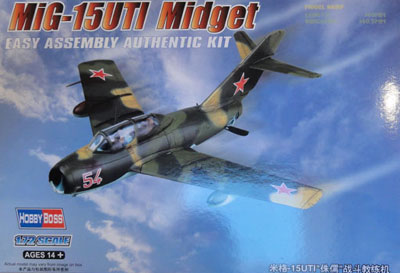 Hobbyboss MiG-15UTI two seater (kit no 80262) has also about 50 parts with many common with the single seat Hobbyboss kit. It has off course a two seat tub and fuselage. The long canopy is one single piece.

The UTI kit decals are for camouflaged MiG-15UI: (1) Soviet VVS and Iraq Air Force in desert scheme.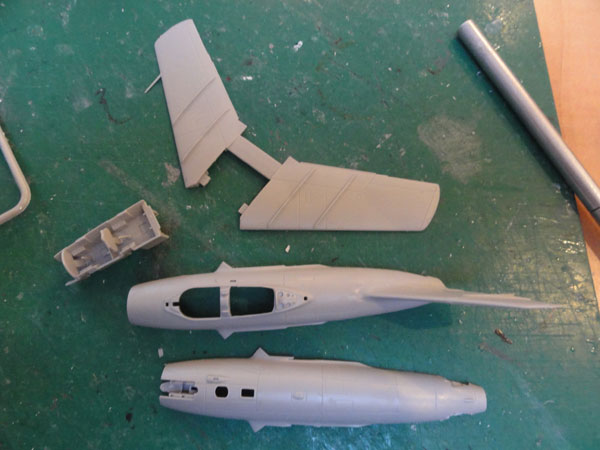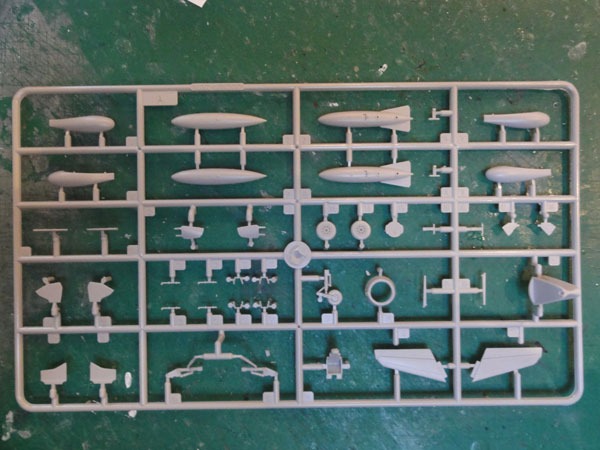 How is this kit? Well pretty good and the same suggestions from the single seat MiG-15 apply to this kit: *please see here...
A few of these MiG-15 UTI models will be made.
The basic assembly seen here...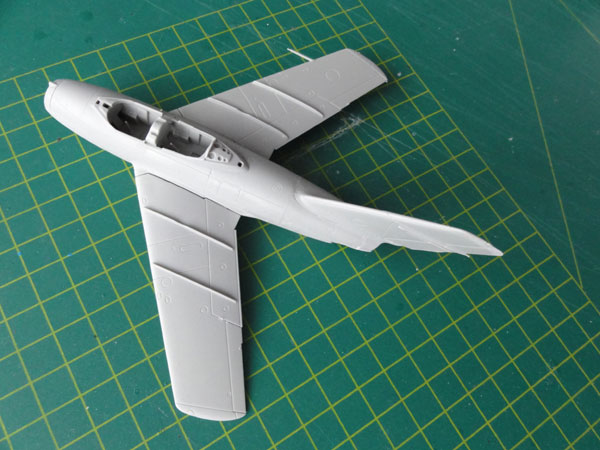 Now with some filler applied at wing roots and aft fuselage and sanding done....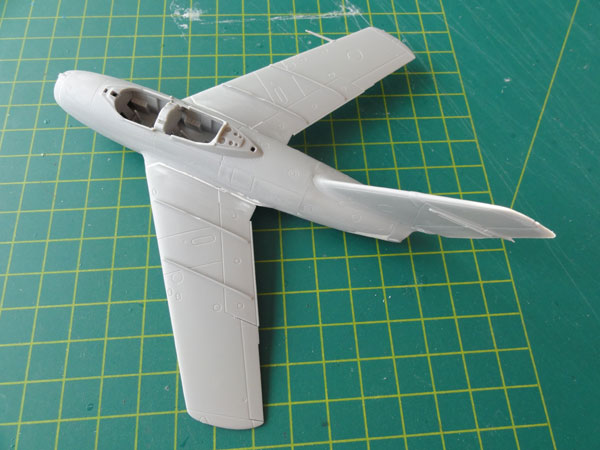 The model here after getting a light grey base coat. (slipper tanks were used from an Eduard kit as these look slightly better, kit to be discussed later).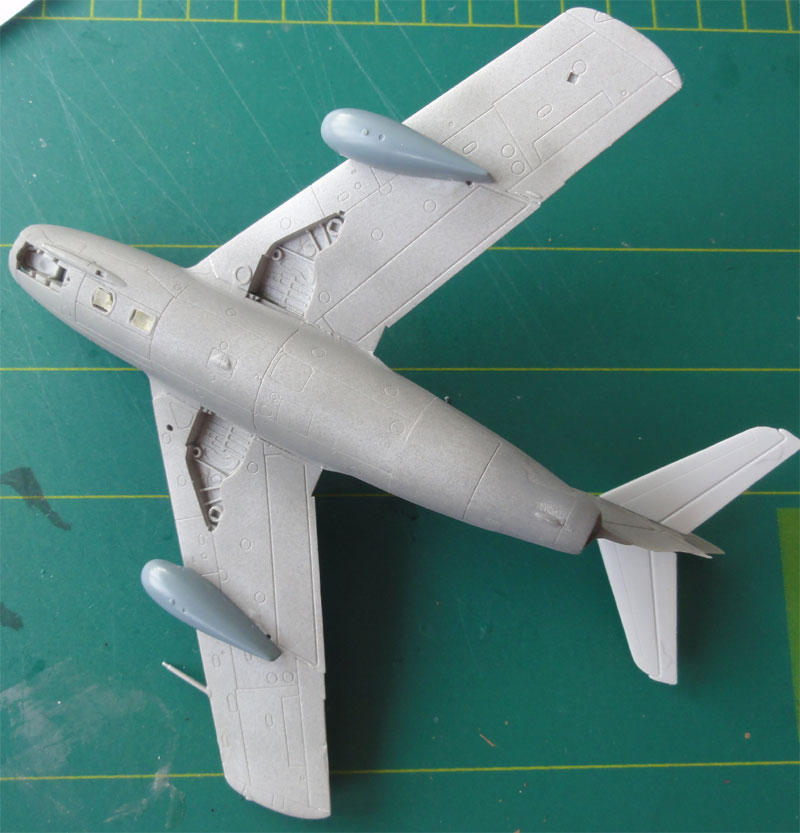 The long canopy is one piece. A model with cockpit detailed and with canopy open is nice. Used a TIGER razor saw. The rear canopy slides back, the front canopy tilts to starboard.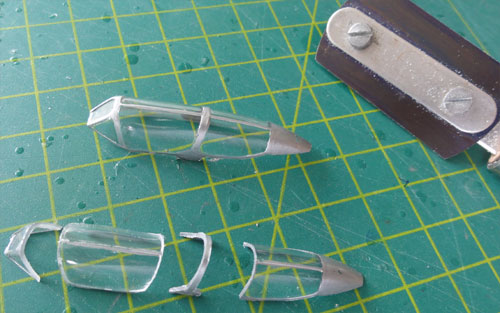 For each model: no big gloss over coats were needed. Just a bit of Johnson Future/Pledge was applied below each decal with a brush to prevent decal "silvering". Mostly the finish is metallic and glossy and only a few decals are needed on each MiG-15 model.