MiG-29 Poland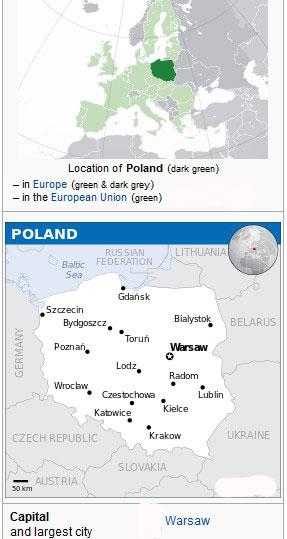 The Polish air force was established at the end of World War One. Later on, several local designed aircraft were used such as from PZL. After the Second World War Poland became part of the Communist block "behind the iron curtain" and Warsaw Pact. Various Soviet aircraft were used including MiG-15, MiG-17, MiG-19, MiG-21 and MiG-29 Fulcrums as well as Sukhoi SU-20 and
SU-22
bombers and many other types including the Polish PZL TS-11 Iskra trainer.
After the collapse of the Soviet block in 1989-1991, Poland became really an independent democratic state again. For the "Polskie Sily Powietrzne" (Polish Air Force) in the 1990s some 10 additional MiG-29 were obtained from Czechia and the air force had dozens of MiG-29A, MiG-29UB and MiG-29G and as of 2017 some 30 are still active. Later starting from 2008 aircraft like the
F-16
were obtained.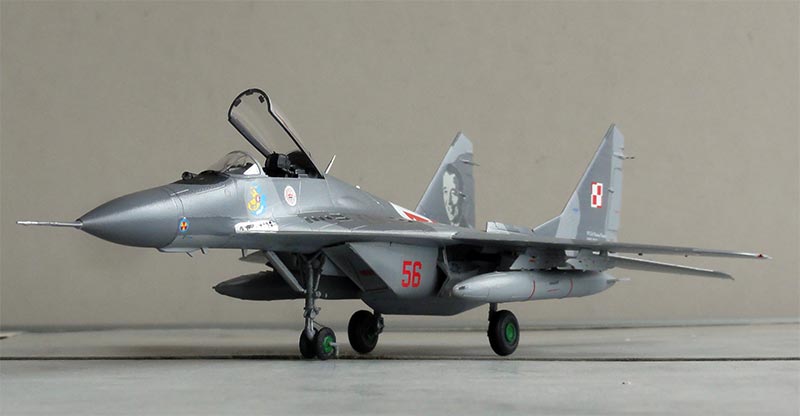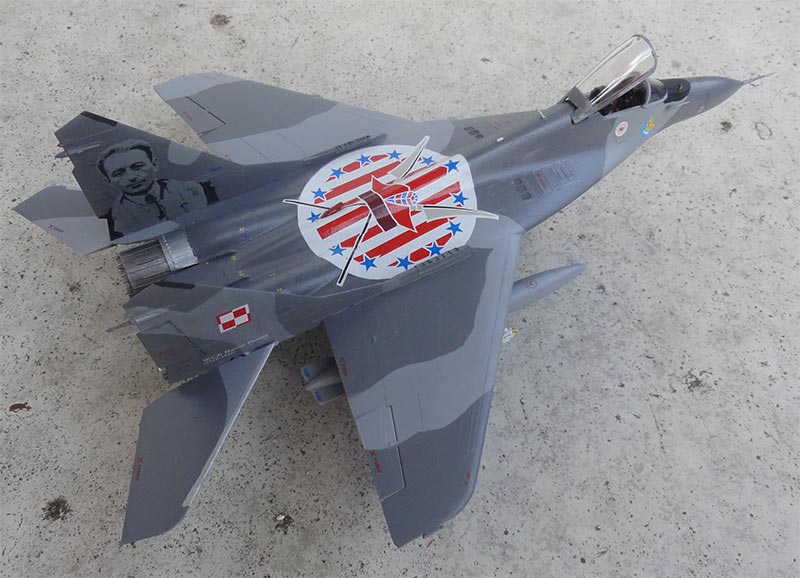 MiG-29A 9-12 "coded RED 56", in memory of Polish pilot Pisarek with special markings in 2012. This aircraft probably flown by unit 23.BLT from 1996 until Sept 2016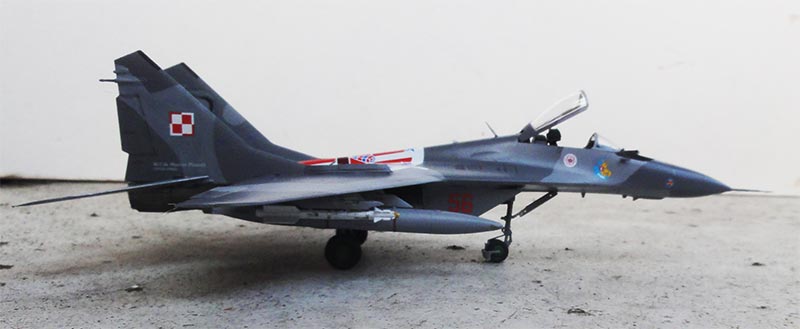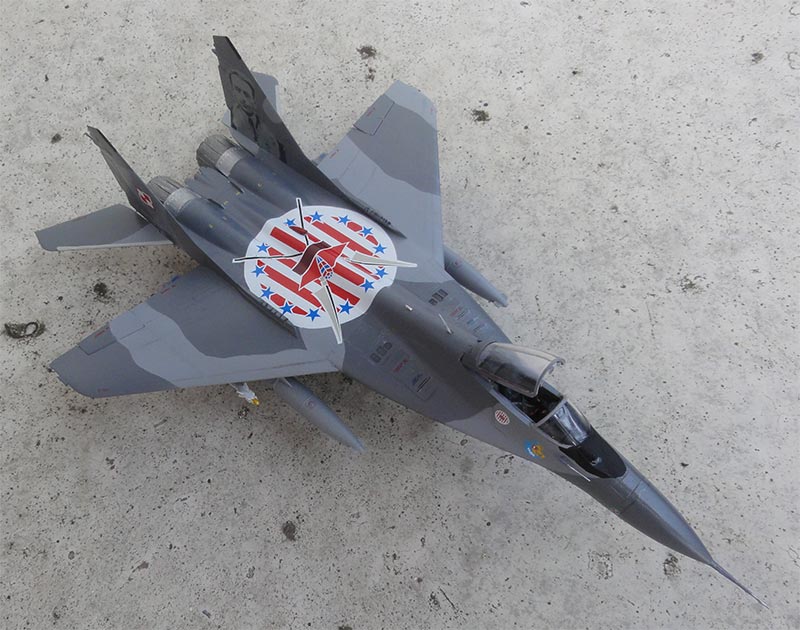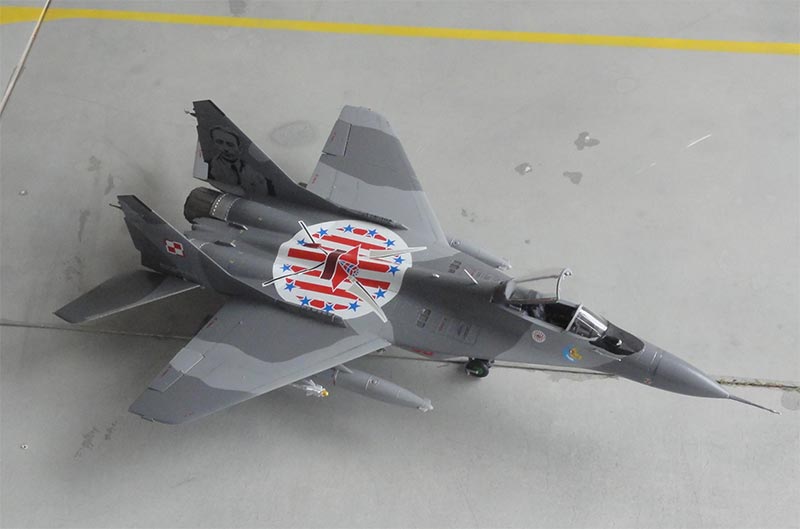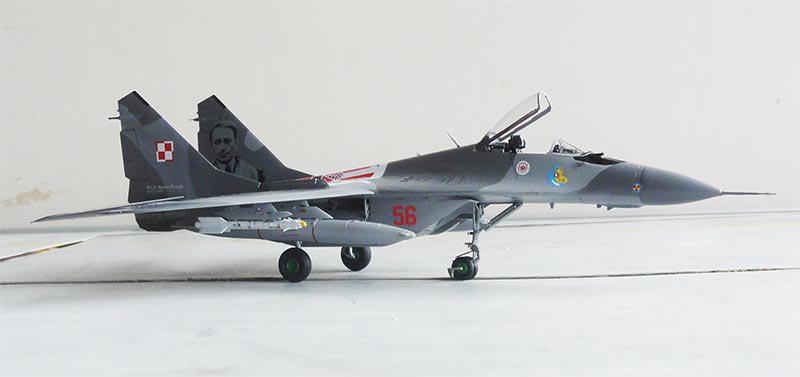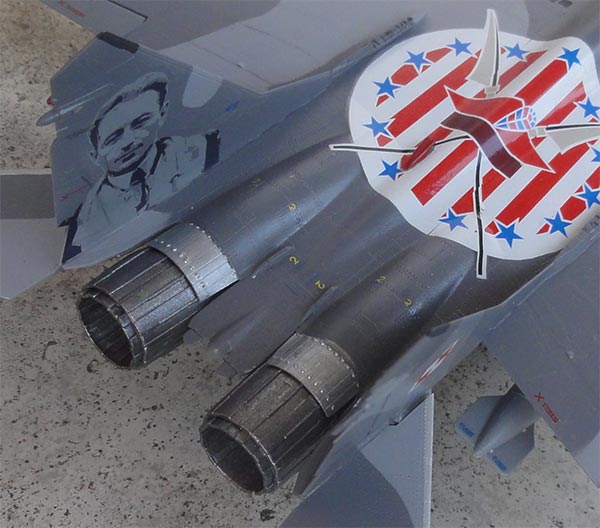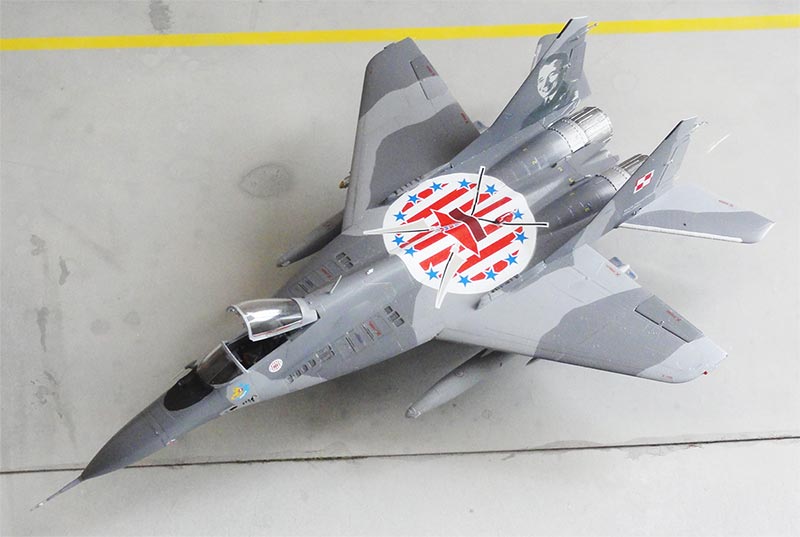 .... and the model "posed in a realistic scene..."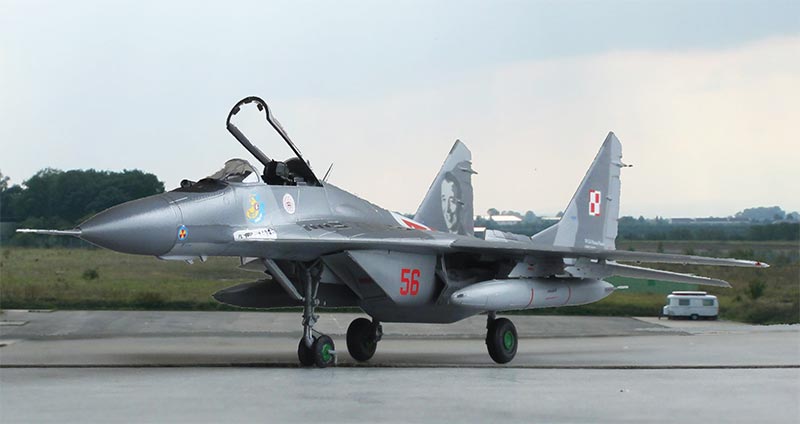 NOTE: IPMS Nederland members can read my modelling report in Dutch in the IPMS NL Magazine MIP 2017-5