IRAQ
The next AMK L-29 model would be finished as a Iraqi L-29 trainer of no.2 squadron baed at Trikit. It has a bare metal scheme.

Decals I had from PROPAGTEAM sheet #72043.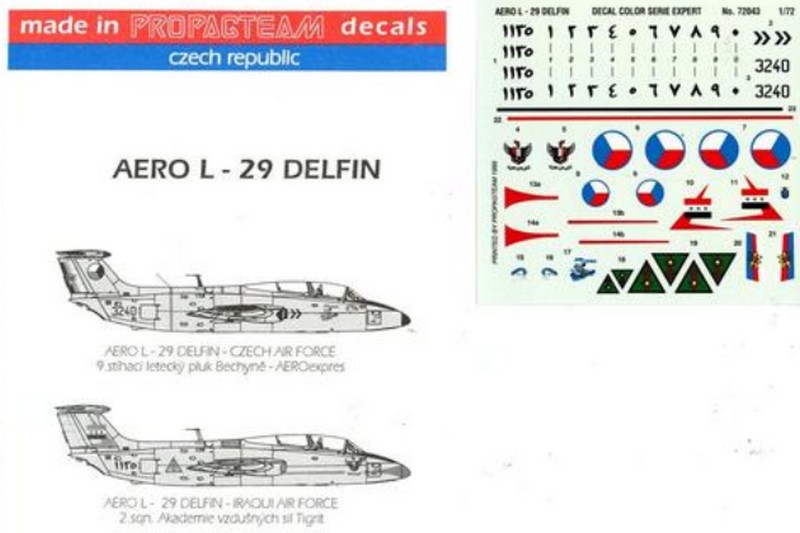 Assembly of the AMK model was done as described above but with forward hatch set closed.


After a base grey colour was airbrushed to check for any errors.

Next t
he red airframe details were hand painted with a brush before proceeding further.
I opted a metal scheme. Note that most L-29 aircraft show different metal hues. I used as guide a drawing from HPH I found in their large 1/32 scale resin kit (to be made in the future).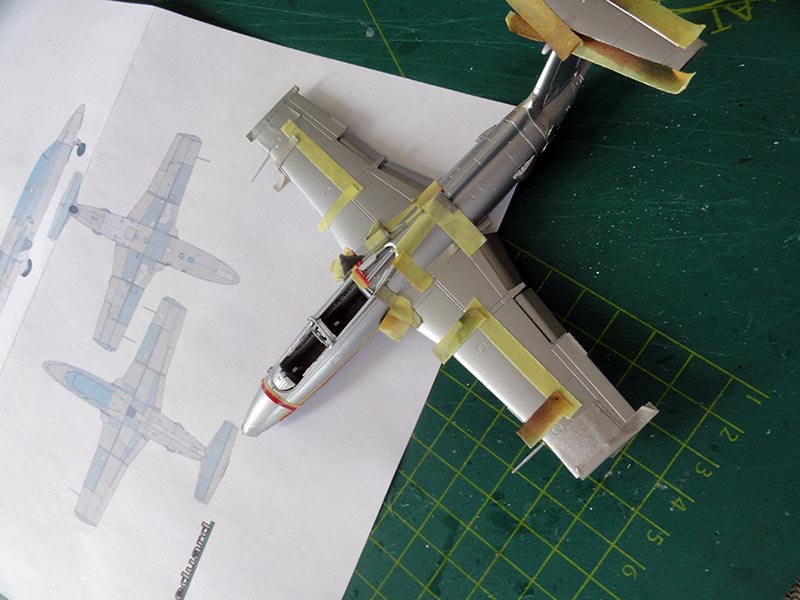 These different hues of metal colours were applied with the airbrush using several acrylic silver and aluminium paints of Revell Aqua. I opted

not

to use very bright metalizer colours. Often actual L-29 are seen to rather "used"
and this is only small scale model.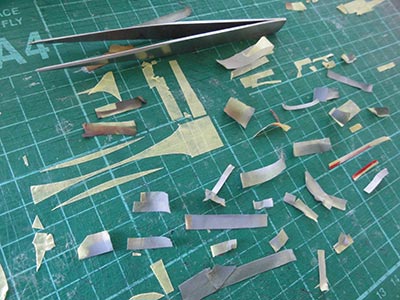 Between coats some slight masking was done with VERY LOW TACK tape.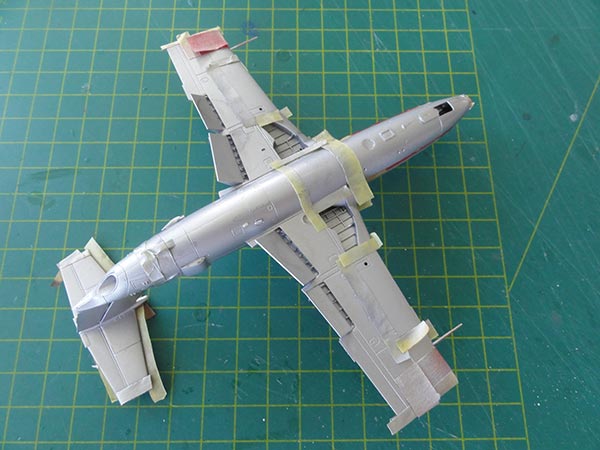 The tips of wing, nose and stabilizer that were previosuly painted red were masked off.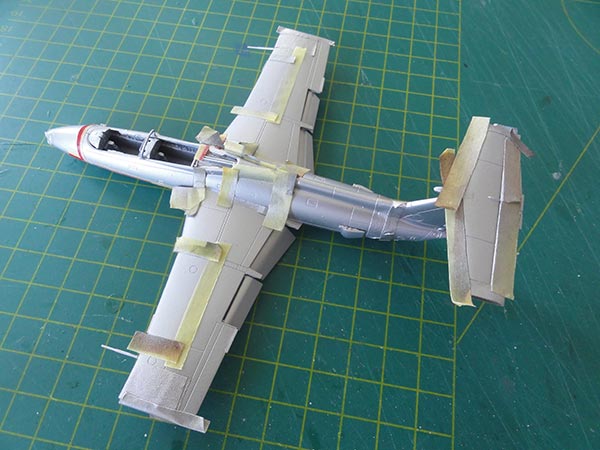 Colours were now on the model.


All lower gear bays I kept aluminium / metal. The wing fuel tanks were painted with aluminium and black upper areas.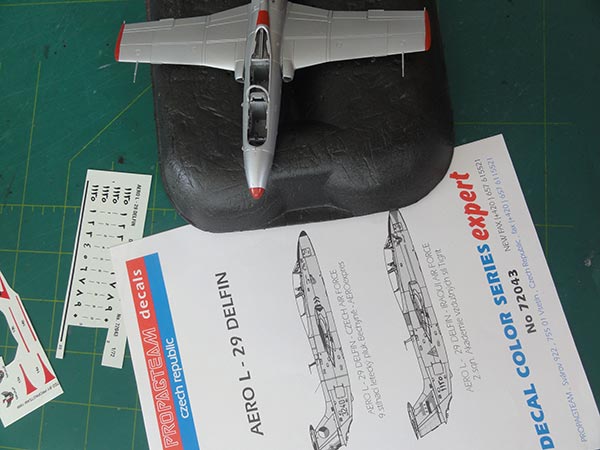 The fine PROPAGTEAM decals were applied. When dried, the model got a gloss varnish protecting coat airbrushing Johnson Future.


Completing the model was as per kit and as described for the Egypt L-29 model.


IRAQ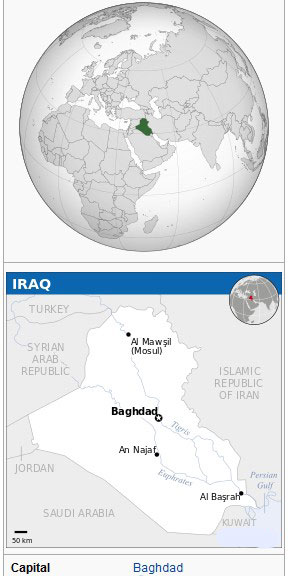 The Iraqi Air Force was established in 1931 and used British military equipment. Iraq was a monarchy. Aircraft bases were at Habbaniya and Shaibah and training aircraft were Chipmunks and later on the Harvard. In the 1950s Vampires were acquired. Later on also Soviet aircraft were ordered such as various Mikoyan MiGs as well as French fighter aircraft. From Czechoslovakia L-29 Delfin were ordered that was the standard trainer for training MiG crews. Some 78 L-29 Delfins were delivered between 1968 to 1974. Sadam Hussein came to power in 1979 and various large dramatic wars were fought in the region for the next decades. Still the situation is terrible up to today.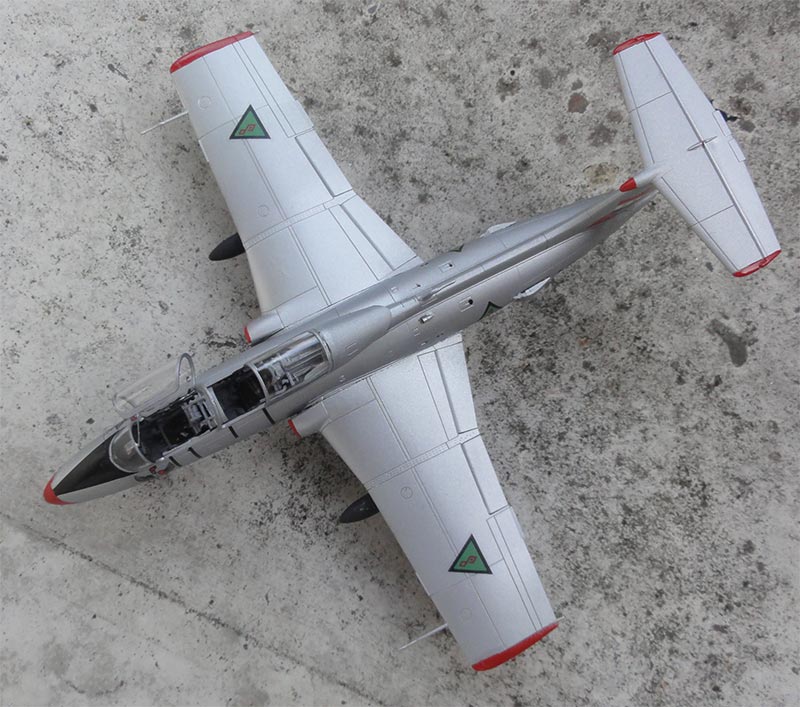 Iraqi L-29 trainer of no.2 squadron based at Trikit