The basic model with its added scribed panel lines first got a light grey coat to check for any flaws and errors. This technique is always use on all made models before wanting to apply the final paint coats.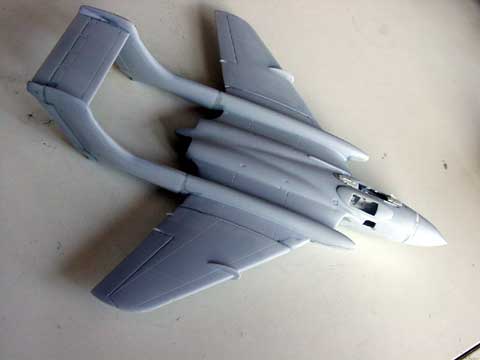 Some small corrections were made through some putty and sanding in areas. A new light grey coat was again applied in these areas. After a final check, the model was ready for....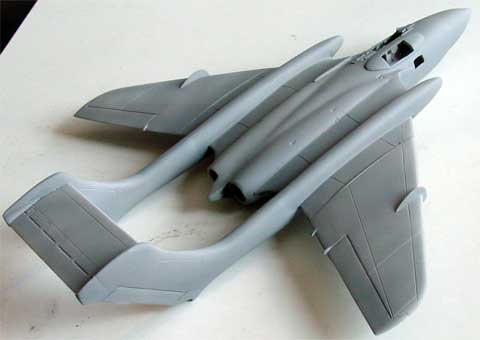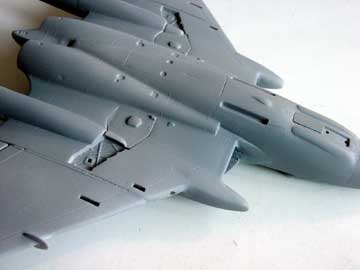 PAINTING and FINISHING
The model now got its finish of Extra Dark Sea Grey and White lower surfaces.
For the Extra Dark Sea Grey enamel paint Humbrol # 123 was the main colour, made a bit lighter by adding some 10% white. Other wise you get a very dark small model, the so called "scale effect".
For the White, any brand can be used obviously.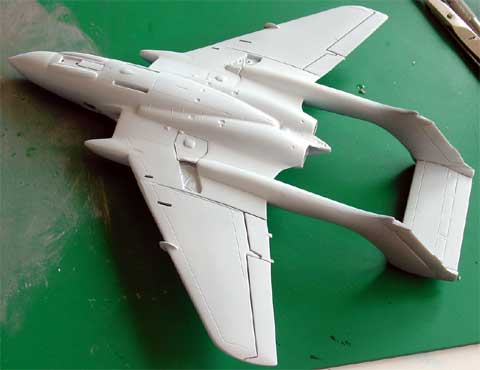 First the white was applied to mainly the lower surfaces. Next, some considerable time was required for masking the model as the Extra Dark Sea Grey is also on the lower leading edges of the wing and stabilizer. And off course, the Sea Vixen is a complicated aircraft with the tail booms.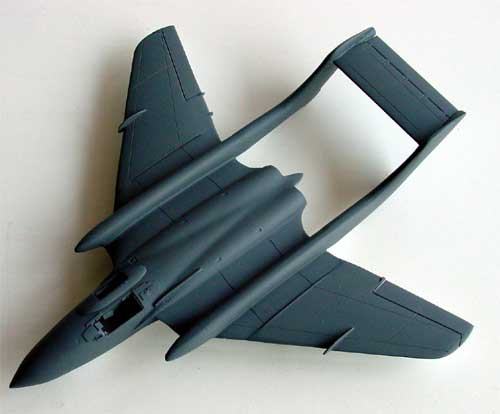 The model now got a gloss coat of Johnson Klear (or known as Johnson Future in the USA). The gloss coat will help with decals application to prevent trapping of air bubbles called "silvering" .