The Sikorsky S-58 was also operated by the Dutch Navy in the search and rescue role and the ASW role in the sixties. It also operated at a time from the Dutch aircraft carrier Karel Doorman.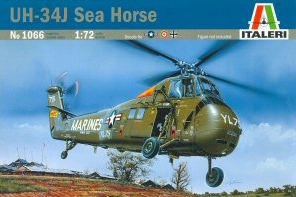 This kit is from Italeri in 1/72 scale, kit no. 1066, UH-34D Sea horse;
The kit is quite good and ...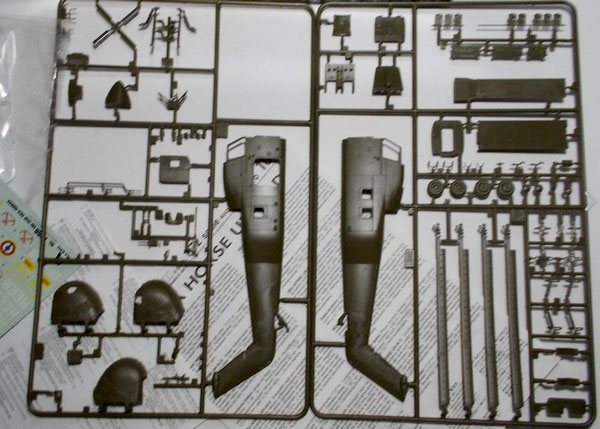 .... and a lot of parts needed for the Dutch version are there!

1- a doppler fairing was added aft of the cabin below and on top of the tail.
2- the grilles were replaced by cut fine mesh, both below the forward fuselage, the engine sides in parts 30b/34b and rotor part 65a.
3- parts 26b, 29a are not needed.
4- part 35b or 31b with the exhaust pipes are not needed; you will need to make two pipes in stead.
5- two types of gear struts were used, the V-shaped and the tri-pod shaped gear. Parts 42/43b can be used.
6- sometimes, flotation gear bottles are fixed onto the wheel hubs of parts 38a.
7- the location of the door window 51c needs to be moved to the side on part 50b.
8- add the various wires and antenna's, see below..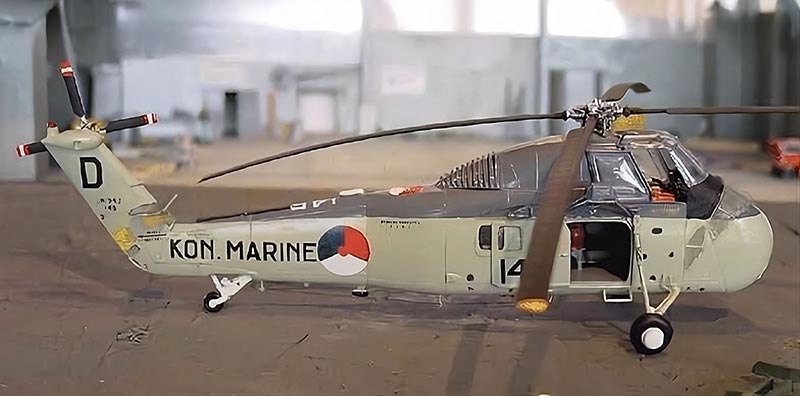 UH-34D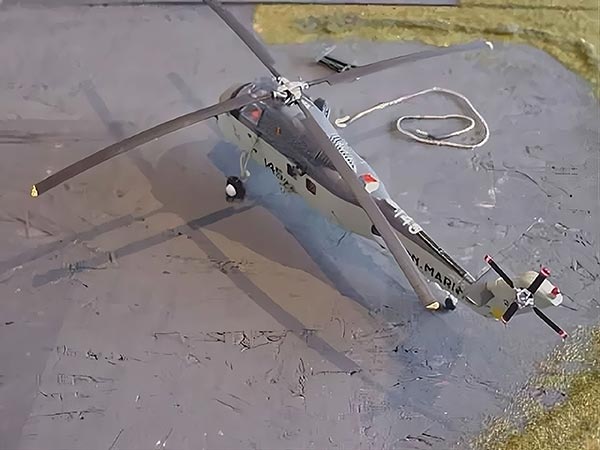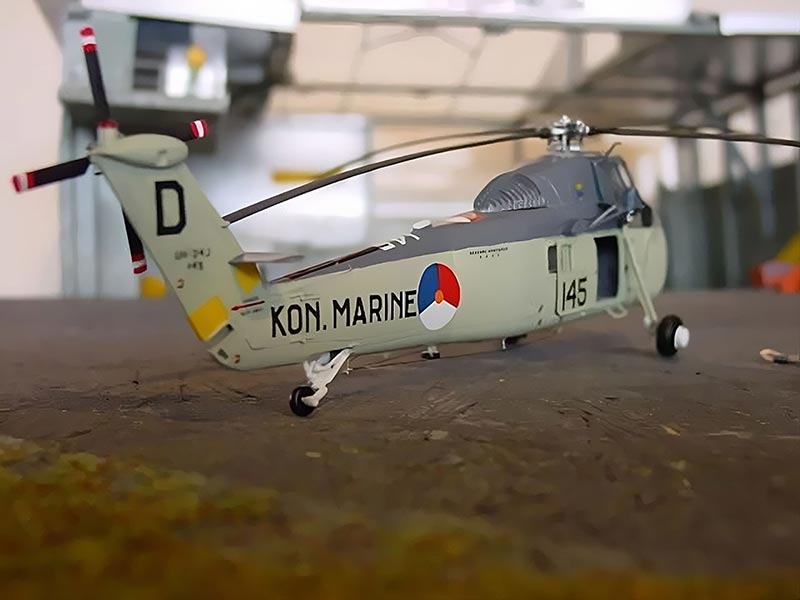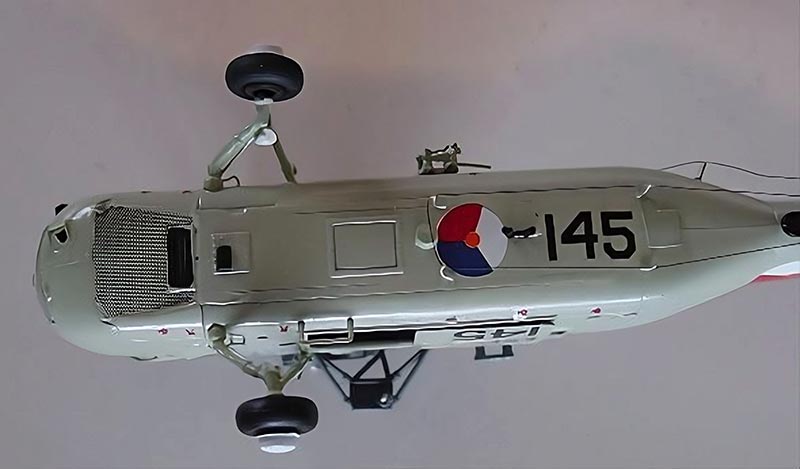 The S-58 model shown is a SH-34J of 7 squadron of the Dutch naval flying service (Marine Luchtvaart Dienst) of the carrier Karel Doorman used for ASW.
The decals are from the excellent Dutch Decal set 72034. Finish was done with enamels: Extra Dark Sea Grey (Humbrol 90) and Sky (Xtracolour X607).