The Dutch Air force operated the French Aerospatiale Alouette III helicopter in the light helicopter role (liaison, transport, recon.) for years.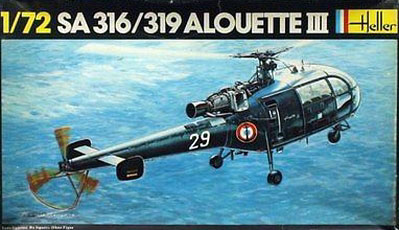 Heller of France issued a kit years ago in 1/72 scale. It was released in several boxes and decals over the years.
Here the content is shown, the plastic is very bright "annoying" blue...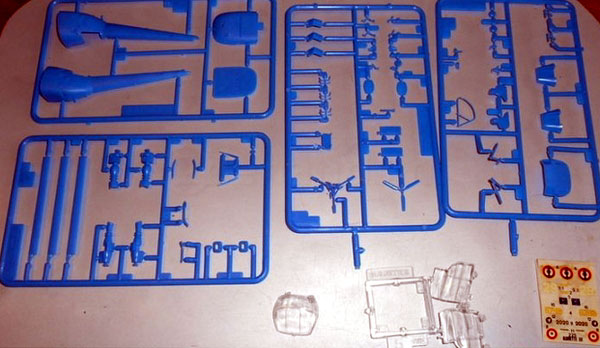 The model is quite small and good in fact, but you will need to detail it further.
The model shown here is a SAR version as operated at Leeuwarden AB in The Netherlands by the Royal Dutch AF (KLu).
The door was set open, interior detailed and the flotation gear scratch build.
Day glow finish was applied with a spray can over white undercoat with the overall olive drab/ green and the markings made by combining some spare decals. Roundels came from a Dutch IPMS roundels set.