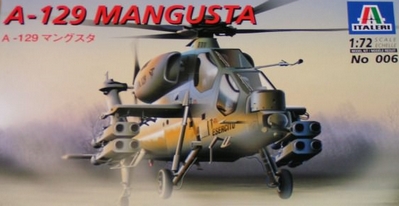 The Italian Italeri kit manufacturer issued this nice little model in 1999 of the Agusta A 129 Mangusta helicopter (kit # 006) . The Italian helicopter is a small ground force attack helo of similar configuration as the Apache, but much smaller. It serves currently with the Italian Army Aviation ("Esercito").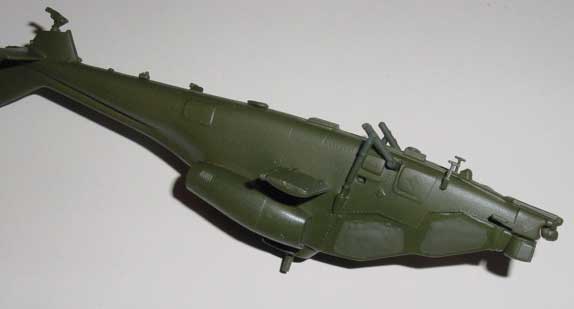 The Italeri model is typical of this brand, with nice crisply moulded parts in soft plastic. It has enough detail and comes with a clear main cockpit canopy for the pilot and gunner. To the seats, some straps and belts were added, the cockpit set closed.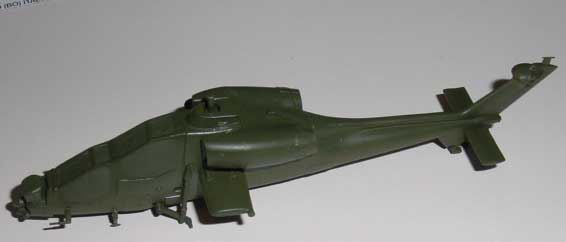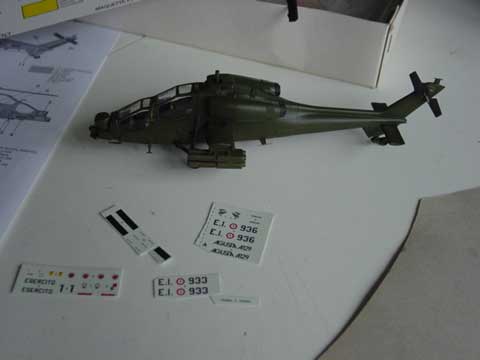 The model fits OK, hardly any filler is needed. Only at the engine pods some filler was needed.
Make sure however to sand the fuselage at where the two halves come together. This kit also has very fine rotorblades, some small piping detail was added with sprue at the rotorhead. Some steps and antennas were replaced with thin sprue and card.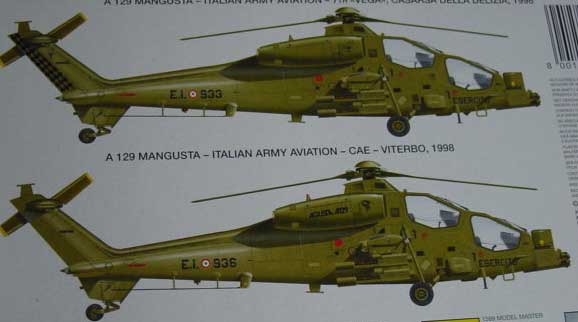 Scheme was as provided with the kit, with a small amount of decals. The helo is of the aviation unit " 7 Vega " at base Casarca della Delizia in 1998. For the green colour, Humbrol 117 was used.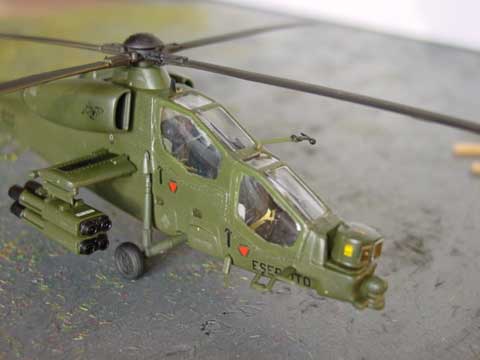 Within a very small amount of time, this model was made and it looks fine.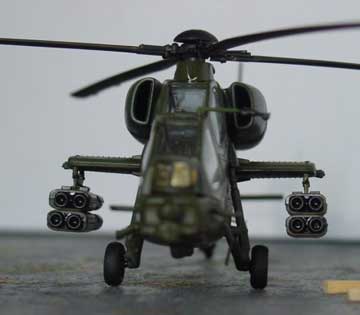 Forward view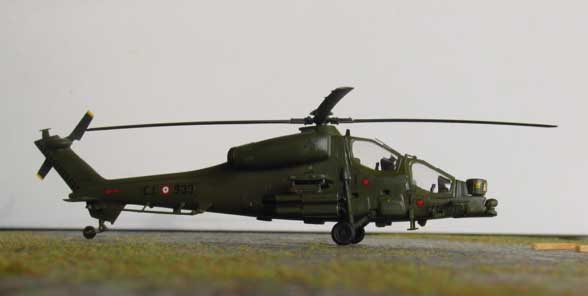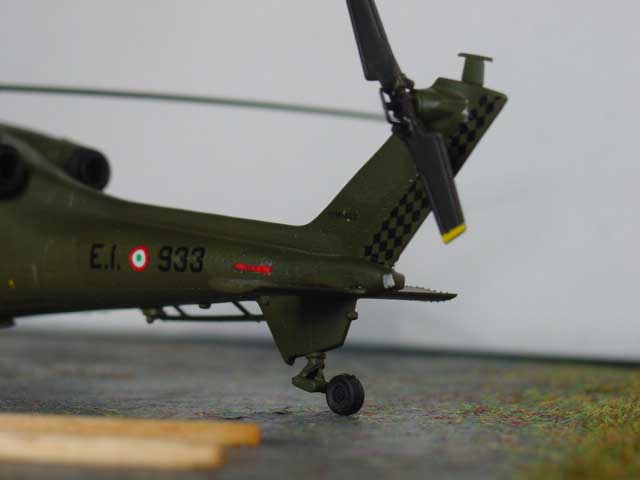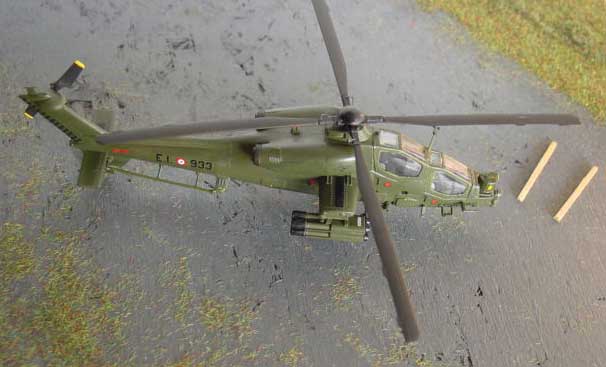 A nice addition to the helicopter collection in 1/72 scale.