F-2 model in 1/32 scale
Conversion from F-16 kits
Another couple of views of the F-2 JASDF fighter aircraft model....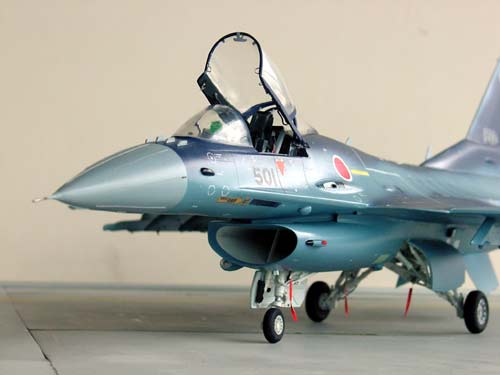 what can be clearly seen here are the added details in the canopy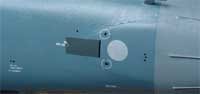 Details on the lower fuselage area aft of the radome, made with some decals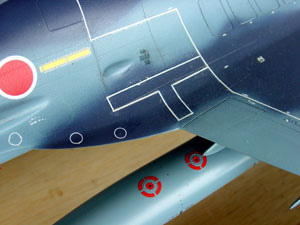 There are a special rectangular markings near the LEX's. These were also added with white decal stripes from XtraDecal.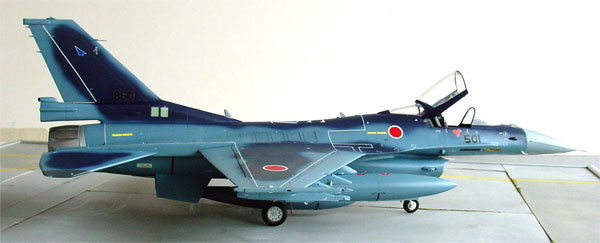 The F-2 model in 1/32 scale is itself now almost complete....
on to next [ Page 6....]
back to [page 1 ]...