Professional Career Aircraft Projects
First job got into was as an aeronautical engineer at "a" famous Dutch Fokker Aircraft manufacturer.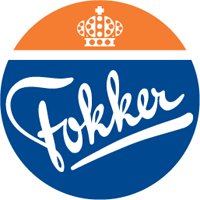 Competitor studies and projects on details of real flying aircraft were done , that's quite something! After years of learning, the first designs were made within the preliminary design project team. Learing by doing, making stupid mistakes and looking at the real outside world of aviation competition!
Later on, got into extensive methods developing on preliminary aircraft design. Particularly for very advanced EVAERO aerodynamics with up to 5% accuracy including low speed aerodynamics. Without CFD! Design methods evolved up till the stage that rapid sensitivity studies on various designs could be performed. The accuracy was so good that complex CFD calculations and windtunnel results could be verified on general accuracy by using preliminary design methodology. Methods were based on empirical, experimental data and plain reasoning ! And that looks more simple than it is! The ADA language programmed computer program used a few thousand formulas and these were derived from not only available methods, but also by using my own methods developed that were base on hundreds on test data and industry data to evolve into EVAERO.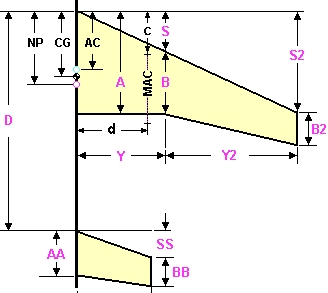 Projects, projects, which ones?
"P370" was a high Mach number regional airliner (Mach 0.72) family with 80-105 passengers. Advanced propulsion consisted of two "free turbine" engines with counter rotating props with swept composite blades. Engine configuration was checked with Rolls Royce, a well known engine manufacturer.
The aircraft in the 80 seat variant was only slightly longer than 27 meters! It had an oval shaped fuselage cross section, optimized for optimal volume distribution and low undercarriage for quick loading at the cargo bay area. Modern materials were envisaged, but it was conventional when there were no costs advantages to be obtained. Control system was conventional as FBW had no extra benefits.
Design showed that a relatively cheap aircraft with up to 20% lower DOC but superior jet like performance was well possible using advanced techniques in well chosen areas. Fokker Project of 1993.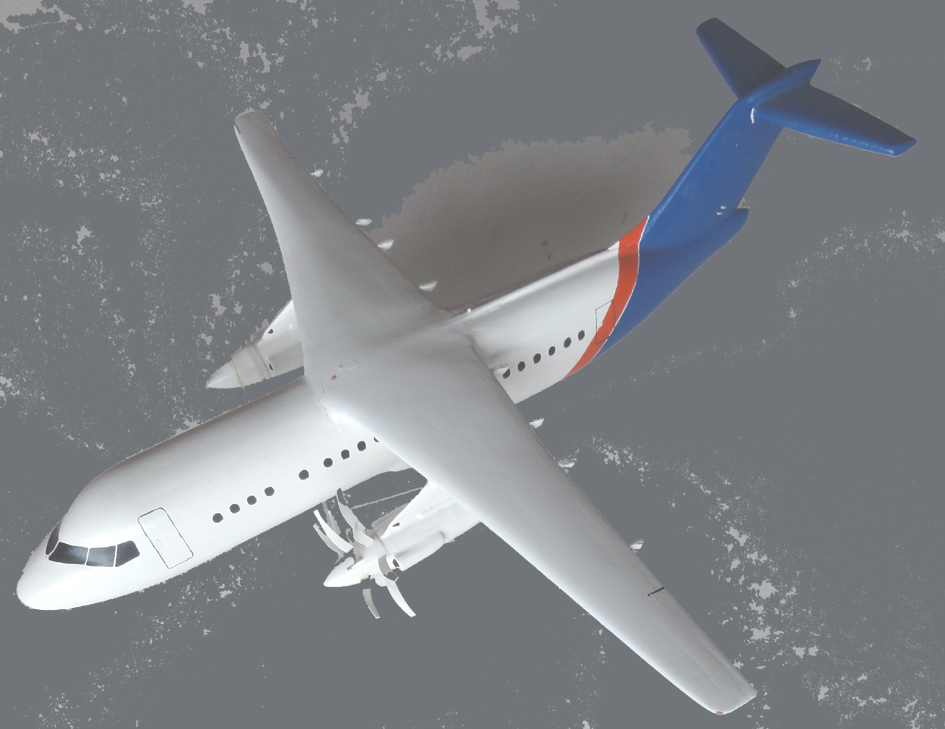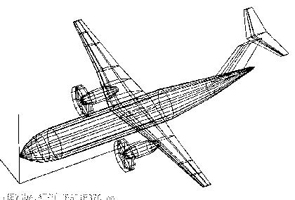 one of the first CAD models (CADAM system)



"P2" was a 95-130 seat airliner family (Mach 0.78) with several variants being studied. One variant shown here is an version without slats but very high aspect ratio wing (12). It had an advanced wing that offered same performance as many conventional slatted aircraft in existence today. A careful balance was made on desired high speed (low Mach dragrise and low induced drag) ande low speed (high CLMAX). Full Reynolds effects were estimated including effects on local peak pressure in both high and low speeds. The L/D ratio was extremely well without using any new technology surface roughness manufacturer techniques.
Cabin configuration was aimed at both comfortable layouts for passengers as well as low cost loading and fast turn around times for the airline.
Aimed at delivering a low cost aircraft with DOC targets up to 15% lower than any competitor at that time, it proved to be to good to be believed! Fokker Project of 1995.
Projects P1 and P2 took over 6 up to 14 months and some designs were checked in windtunnel testing. Test results were so good that competitors really got scary!